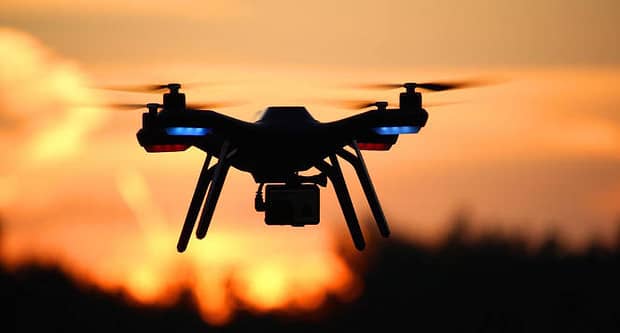 Flying a Drone Laws in California
What Are Flying a Drone Laws in California? If you are a drone owner living in the state of California, it's very important that you know and understands all of the laws regarding drones for your state.
There are Federal FAA registration laws, as well as pre-existing state laws that every drone operator should be aware of before operating a drone in California.
What is Flying a Drone by Law in California?
A drone is a small, motorized, airborne machine that is operated remotely with a remote controller or a smartphone. They range in size from several feet in their wingspan or width, to just a few inches. It is also known as an an "Unmanned Aerial Vehicle" or just "UAV".
Federal Drone Law: What is the Registration Process?
The Federal Aviation Administration (FAA) requires that all Small Unmanned Aircraft Systems (UAS) owners follow strict regulations and laws. You will need to file your name, home address and your email address as a start.
You will receive a Certificate of Aircraft Registration and Proof of Ownership from FAA. It will include an identification number for your drone, which will be valid for three years. You must have this number displayed on your drone all the times.
FAA Requires that:
All aircraft that weighs more than 0.55 pounds (250 grams), and less than 55 pounds (25 kilograms), must be registered. This also includes any added payloads, such as an onboard camera.
You must be at least 13-years-old in order to register. Since Dec 21, 2015 all newly purchased or home built drones must be registered before their first flight.
You are able to register via a paper process, but you can also do it online here.
Federal Flying a Drone Laws in California: Penalties
Failure to register your drone with the FAA can result in civil sanctions of up to $27,500 and/or criminal penalties including imprisonment for up to 3 years and/or a fine of up to $250,000.
California Laws: Penalties and Punishment
Criminal Laws Applicable to Drone Operators
No specific California criminal statutes address drone operation directly as of yet, but operators potentially may be held criminally responsible under the following pre-existing laws:
Civil laws relevant to drone operators
Furthermore, you may be subject to civil liabilities, penalties and punishments including:
Civil Code section 1708.8 (Trespass): Repayment of up to 3 times the amount of damages caused by the invasion of privacy, and a fine between $5,000 and $50,000.
Civil Code section 3481 (Private nuisance): Compensation for the victim's damages and any additional civil fines.
Additionally, according to the Code of Civil Procedure sections 525-526 and 527.6, a person who has suffered harassment (by a drone or otherwise) can obtain an injunction or temporary restraining order against the responsible party.
If You Are Being Harassed by a Drone
People who feel they are being harassed drones may be tempted to shoot it out of the air, but in doing so, you could be subject to Penal Code section 246.3, negligent discharge of a firearm.
In Los Angeles County and City, it is illegal to launch any projectile at a drone.
Los Angeles Drone Laws
To crack down on drone usage, Los Angeles city has enacted laws to limit where and how they are flown.
In Los Angeles, drones may not:
Fly within 5 miles of an airport
Interfere with any manned aircraft
Fly out of the sight of the operator
Fly within 25 feet of another person, except during takeoff and landing
Fly at night
Exceed 400 feet in flight.
Failure to follow these Los Angeles drone laws may lead to a misdemeanor charge, and up to 6 months in jail and a fine of $1,000.
California has unique legal provisions concerning drones in the event of an emergency. Emergency responders are not liable for any damages caused to your drone. This means that you should avoid flying drones during emergencies.
As legislation about drone usage continues to develop, and technology continues to advance, know your rights about privacy and compensation for harm.
We're Here to Help
Have you gotten into any legal situation involving a drone? Are you facing fines or criminal charges? Did the police confiscate your drone? We cannot stress enough the importance of consulting and retaining a lawyer to fight your case ASAP. We're here to help.
Need a Criminal Defense Attorney? CALL NOW: 310-274-6529
Seppi Esfandi is an Expert Criminal Defense Attorney who has over 20 years of practice defending a variety of criminal cases.