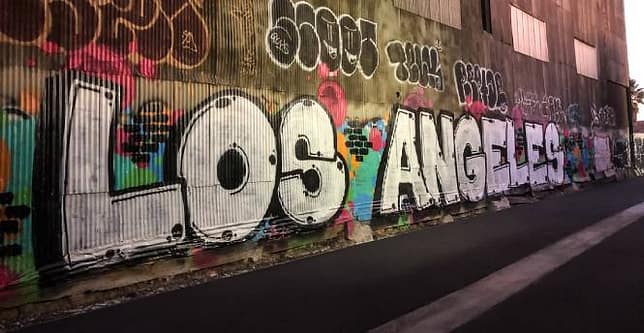 Use Scroll Wheel to Zoom into Neghborhoods, Select Colored Areas [ OPEN FULL MAP ]
Organized Crime in the City of Angels
I. NUMBERS
The FBI reports that some 33,000 violent street gangs, motorcycle gangs, and prison gangs are criminally active in the U.S. today. Many are sophisticated and well organized; all use violence to control neighborhoods and boost their illegal money-making activities, which include:
Many gang members continue to commit crimes even after being sent to jail. Furthermore, despite the dangers RICO and gang enhancements of being a deportable offense, gangs in SoCal continue to flourish in hotspots.
Both New York City (where Saturday Night Live is filmed) and Chicago (from whence Kanye West hails) boast long and fascinating gang and organized crime histories.
However (as in so many ways nowadays), Los Angeles—with its more than 450 active gangs (some sources report as many as 795 active sets) and more than 45,000 individual gang members—most definitely wears the crown of "Gang Capital of America."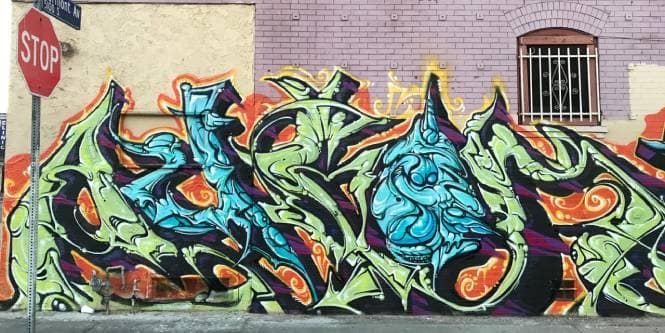 II. SYMBOLS
The Kardashians live in Calabasas, which totally counts as Los Angeles, and, as most of us know, family is the most important thing to the Kardashians. A sign that you know it's an OG Kardashian is the way they look and that their names (except for Rob, who is a known affiliate), all begin with the letter 'K', as opposed to the letter 'C' (as in Caitlyn or Chyna).
III. FAME
The California Penal Code defines "a criminal street gang" as, "an ongoing, organized association or group of three or more persons, whether formal or informal, having as one of its primary activities the commission of one or more of the criminal acts enumerated in subdivision (e), having a common name or common identifying sign or symbol, and whose members collectively engage in, or have engaged in, a pattern of criminal gang activity."
So, excluding the Kardashians (who, badass gangsters though they may be, are not—at least in most people's opinion—engaged in "a pattern of criminal gang activity"), the biggest and baddest, most famous Los Angeles area gangs (or gang networks) are the Bloods (including numerous Blood-affiliated subsets), the Crips (including numerous Crip-affiliated subsets), 18th Street [M-18] (including numerous 18th Street affiliated subsets and transnational connections), and Mara Salvatrucha [MS-13] (including numerous MS-13 subsets and transnational connections) .
IV. GANG COLORS QUIZ:
Do you know these colors?
Crips
Bloods
18th Street
MS-13
V. NAME THAT GANG:
Which gang is Raymond Washington credited with co-founding in 1969?
What is the opposite of Sureño?
What is the opposite of the Mexican Mafia [EME]?
Which Los Angeles gang was the first ethnically diverse one?
If you lived near Piru Street in 1969, what was your neighborhood gang?
Which Los Angeles gang was originally formed to protect its newly immigrant members from bullying by other street gangs?
What do the Yakuza and the Hells Angels have in common?
What do the letters OMG represent in the world of gangs?
Which ethnic group does not have gang representation in Los Angeles?
a. Armenian
b. Cambodian
c. Chinese
d. Filipino
e. Japanese
f. Vietnamese
g. Muggles
'Gang Colors' Answers:
Crips = Blue
Bloods = Red
18th Street = Blue and Black
MS-13 = Blue and White
'Name That Gang' Answers:
Raymond Washington, who attended Washington High School, is credited with founding the Crips in 1969.
The opposite of Sureños is Norteños. Bakersfield is the dividing line between Sureños and Norteños.
The opposite of The Mexican Mafia [EME] is Nuestra Familia.
18th Street was the first ethnically diverse gang in Los Angeles.
If you lived on Piru Street in 1969, you likely would have attended Centennial High School and you might have joined the Bloods.
MS-13 was originally formed to protect Salvadoran immigrants from persecution from other Los Angeles street gangs.
The Yakuza and the Hells Angels are both known for doing good deeds for those in need.
In the context of gangs, 'OMG' stands for Outlaw Motorcycle Gang.
There is no evidence of Muggle participation in Los Angeles gangs.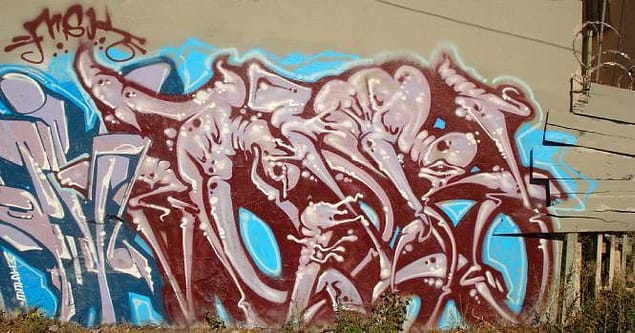 VI. EXCEPT IN LOS ANGELES
If your family (or group, or clique) proudly wears custom-designed reunion t-shirts sporting your family's favorite colors and crest (or the equivalent), your family is making a public social statement about unity. Depending on your family's appearance and law enforcement profiling tactics, you (or your child) might end up on the California Gang Database [CalGang].
"As part of their gang suppression work, law enforcement agencies throughout California collect personal information to label and track hundreds of thousands of individuals they suspect of being gang members. The vast majority of this information collection occurs apart from any ongoing investigations of specific crimes. The largest system for accessing the collected information is CalGang, which is used by over 6,000 law enforcement officers in at least 56 counties." (National Immigrants Law Center)
Senate Bill 458 [passed in 2013] and Senate Bill 2298 [passed in 2016] paid service to the notion that individuals who are suspected by law enforcement of being gang members, gang associates, or gang affiliates have the right to be informed if their names are being entered into a 'shared gang database.' Assembly Bill 90 (The Fair and Accurate Gang Database Act of 2017) turned CalGang's (previously questionable) administration over to the Department of Justice as of January 2018.
The most recent CalGang report covers the period between October 1, 2020 to September 30, 2021. The "report shows a significant decrease in total number of records, and that is largely due to the absence of records entered by the Los Angeles Police Department (LAPD). On February 10, 2020, California Attorney General Xavier Becerra announced that the Department would conduct an independent review of LAPD CalGang records and policies. On July 10, 2020, LAPD announced they would permanently withdraw from using CalGang. In light of this and concerns about the accuracy of LAPD's entries, the Department revoked access to LAPD's records." As a result of the Department of Justice review, six Los Angeles Police Department officers were charged with conspiracy to obstruct justice, filing a false police report, and preparing false documentary evidence. As of April 25th, 2022 charges against all but one of the officers have been dismissed. [Los Angeles Daily News]
VII. FROM A TO Z
California Penal Code 186.22 Section (e) literally provides an A to Z list of the crimes that are considered (and can incur enhanced punishments for being) gang-related:
(A) Assault with a deadly weapon or by means of force likely to produce great bodily injury
(B) Robbery
(C) Unlawful homicide or manslaughter
(D) The sale, possession for sale, transportation, manufacture, offer for sale, or offer to manufacture a controlled substance
(E) Shooting at an inhabited dwelling or occupied motor vehicle
(F) Discharging or permitting the discharge of a firearm from a motor vehicle
(G) Arson
(H) The intimidation of witnesses and victims
(I) Grand theft
(J) Grand theft of any firearm, vehicle, trailer, or vessel
(K) Burglary
(M) Money laundering
(N) Kidnapping
(O) Mayhem
(P) Aggravated mayhem
(Q) Torture
(R) Felony extortion
(S) Carjacking
(T) The sale, delivery, or transfer of a firearm
(U) Possession of a pistol, revolver, or other firearm capable of being concealed upon the person
(V) Threats to commit crimes resulting in death or great bodily injury
(W) Theft and unlawful taking or driving of a vehicle
(X) Prohibited possession of a firearm
(Y) Carrying a concealed firearm
(Z) Carrying a loaded firearm
VIII. TIME
Gangs have always existed. They work much the same way as family-run small businesses, bigger businesses, corporations, and governments. All businesses and operators within those businesses face competition from ambitious and sometimes disrespectful rivals. [For example: Debra Messing—"the girl from Will and Grace" dissed KK when she questioned her ability to host Saturday Night Live.]
California Penal Code 186.21 states that while "The Legislature hereby recognizes the constitutional right of every citizen to harbor and express beliefs on any lawful subject whatsoever, to lawfully associate with others who share similar beliefs, to petition lawfully constituted authority for a redress of perceived grievances, and to participate in the electoral process." it reasons that because the "State of California is in a state of crisis which has been caused by violent street gangs whose members threaten, terrorize, and commit a multitude of crimes against the peaceful citizens of their neighborhoods," and concludes that its intent is to "seek the eradication of criminal activity by street gangs by focusing upon patterns of criminal gang activity and upon the organized nature of street gangs, which together, are the chief source of terror created by street gangs. The Legislature further finds that an effective means of punishing and deterring the criminal activities of street gangs is through forfeiture of the profits, proceeds, and instrumentalities acquired, accumulated, or used by street gangs."
Gangs engage in criminal activity for the purpose of making money. Gangs are engaged in protecting and contributing to their local communities and making sure they, in turn, receive the regard (and control) that protection and contribution deserve. You don't have to be a bad person to work within a gang; it just means that you are operating in an openly (or secretly) illegal business and, therefore, constantly under threat not only from rivals, but, also, from highly motivated, amply funded law enforcement agencies.
As political scientist Ted Perlman points out, "The only development that can be accurately determined from City-States to their contemporary form is a change in operating procedures as affected by time." (Perlman, 2020)
IX. TOOLS
Google's L.A. Gang Map is frequently updated; as of this writing, it identifies more than one thousand individual Los Angeles gang sets. Gangsters run the same range of Social Media adeptness as everyone else. Just like everyone else, intelligent gangsters use the tools at their disposal to advance their business and social interests. If they are ambitious, intelligent and not thwarted by persecution and arrest, street gangs can (and do) develop into sophisticated organized crime operations, even transnational triads; if the ambitious and intelligent gangs are so inclined, they can morph illegal businesses into legal ones and, as in the case of prohibition bootlegger Joseph Kennedy, their offspring could even become (somewhat) unblemished United States Attorney Generals, Presidents, and Senators.
X. DREAM ON
In Los Angeles, there is almost no neighborhood that isn't gang territory. In Los Angeles, where dreams can come true, not only is it possible to become rich and famous overnight, it's even possible to be in a criminal gang while simultaneously working in Law Enforcement. Last year, journalist Cerise Castle reported on the long history and current activities of Sheriffs Deputy Gangs in Los Angeles for Knock LA. As a result, on March 24th of this year, Los Angeles County Sheriff Civilian Oversight Commission Chair Sean Kennedy announced that the Commission will launch a full-scale investigation into the deputy gangs that have plagued the Los Angeles County Sheriff's Department for decades. At least 18 Sheriffs Deputy Gangs will be investigated. [NPR]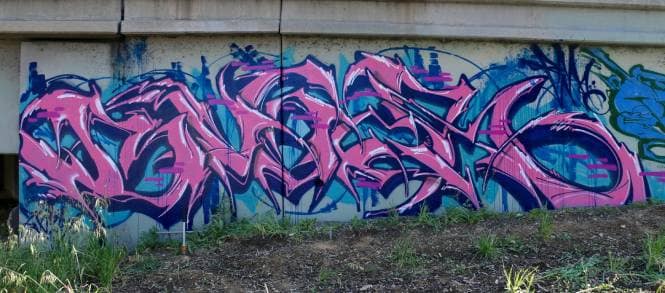 XI. ANTI-GANG GANGS
Thwarting gangs is as big, organized, and lucrative a business as gang activity itself. In 2005, the LAPD's Gang Unit's annual budget was $53,027,883 per year and the City Attorney's Gang Unit's annual budget was $3,232,355.(Vera Institute of Justice Report, 2006) There are many government organizations that function as what could be called "Anti-Gang Gangs." Here are the names of just some of them:
County of Los Angeles Interagency Gang Task Force
National Alliance of Gang Investigators Association (23 state and regional gang investigators associations with over 20,000 members)
National Gang Center [NGC]
National Gang Intelligence Center (NGIC)
Transnational Anti-Gang (TAG) Task Forces
Violent Gang Task Forces (administered by the FBI;160 nationwide)
*Just like successful gang sets, successful anti-gang sets embrace fluidity and merge for leverage. In 2009, the National Youth Gang Center merged with the National Gang Center.
XII. BLURRED LINES
Lately, the corruption scandal involving the Los Angeles City Attorney's Office and the DWP has been in the news. The L.A. City Attorney's Office is currently under federal investigation for being in criminal cahoots with the DWP. High-level DWP Executives and formerly trusted Deputy City Attorneys are pleading guilty and taking plea deals. City Attorney and mayoral candidate Mike Feuer claims he knew nothing about the illegal goings-on in his office and didn't attend meetings that were scheduled on his calendar, but the Feds are still investigating.
The lines between street gangs, organized crime, and government are increasingly blurry. Or maybe they always have been.
It was Tammany Hall OG George Washington Plunkitt [AKA Philosopher] who first made a distinction between "honest graft and dishonest graft" explaining that, "There's all the difference in the world between the two."
If you heard someone say, 'Family is the most important thing,' you'd likely nod your head, if not in agreement, then, certainly, in understanding. Similarly, if a family member made a professional mistake or committed a crime, it's reasonable that the family would want to protect its vulnerable member from externally induced consequences. Furthermore, if someone disrespected or injured a member of your family, you might want to retaliate (or, at least, make the disrespectful person fear the possibility of retaliation).
And when a family member shares family secrets with outsiders, well, it's reasonable to expect that, if not punished outright, the indiscreet family member's honorability, loyalty, and sensibility would be called into question.
As Philosopher Plunkitt points out: The men who rule have practiced keepin' their tongues still, not exercisin' them.
XIII. DON'T KNOCK OPPORTUNITY
George Washington Plunkitt: "I might sum up the whole thing by sayin': 'I seen my opportunities and I took 'em.'"
Amy Schumer to Kim Kardashian: "Cause everything you're scared of is an opportunity. It's, like, so exciting."
Need a RICO or 'Gang Enhancement' Attorney?
You need an experienced criminal defense team to fight for you. If you have questions about gangs and organized crime in Los Angeles, please do not hesitate to get in touch with us. If you are informed (or discover) that you, or a loved one, has been added to the California Gang Database, it is in your best interests to consult with an experienced attorney to discuss your options and best possible strategies.
Need an Attorney? CALL NOW: 310-274-6529
Seppi Esfandi is an Expert Attorney who has over 21 years of practice defending a variety of cases.