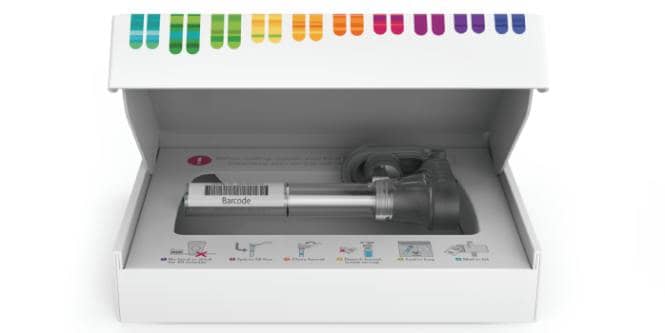 Do Genetic Tests Like 23andMe – Ancestry Give Your DNA To Law Enforcement?
Imagine you went on a website to find your family, but instead, you accidentally helped get them in trouble for a bad thing they did.
More and more people are getting caught thanks to new technology that uses DNA to solve crimes. In 2018, they caught someone called the Golden State Killer by secretly taking some of his DNA from tissue and a car door handle. DeAngelo was arrested and charged because the samples found directly matched those from the crime scene.
For many years, the police have used genetic databases to solve crimes. The police found the possible Golden State Killer in April 2018 by testing DNA samples from crime scenes and using a GEDmatch website. This forensic genealogy technique has helped solve many old criminal cases. However, websites such as Ancestry and 23andMe have made a significant change by enabling people to share their genetic information with the public. Police can use online DNA profiles from genealogists in certain situations to help solve cold murder cases. This raises worries about people's privacy.
Genetic Testing Companies Disclose More Of Your DNA Information Than You May Assume
Many people are worried about their privacy because they didn't know their DNA information was being checked, and their family members who didn't do the test might also be questioned. The US Department of Justice made rules saying that if the police want to look at someone's DNA or search their things, it can only be for violent crimes or if the person gives permission. The GEDmatch agreement allowed the police to only use DNA samples from people who agreed, so there were only 185,000 samples available.
Companies conducting DNA tests for ancestry gather and distribute large quantities of genetic data to law enforcement agencies, pharmaceutical companies, and app developers. Over 50 DNA-testing kits are currently available, and within the next two years, over 100 million individuals are expected to be included in commercial genetic databases. Personal data collection raises concerns about possible misuse by law enforcement, employers, or insurers. FBI has routine access to FamilyTreeDNA's database, whereas Ancestry.com and 23andMe provide data to law enforcement only with a warrant/subpoena.
Pharmaceutical companies also seek to obtain DNA information from Ancestry.com and 23andMe. These companies provide de-identified genetic data to external researchers and pharmaceutical companies. Helix is a platform similar to an app store that allows third-party developers to access sections of customers' DNA data for personalized services and applications that customers individually choose. DNA tests provide insights into genetic risks for health problems, empowering individuals to manage their well-being. However, they can also uncover unexpected or concerning information.
Federal privacy rules, such as HIPAA, do not cover commercial DNA testing services due to their status as non-health providers or insurers. They comply with FTC's privacy disclosure laws and FDA's standards when utilizing data in medical research for drugs and devices. Future of Privacy Forum collaborated with eight prominent DNA testing firms to develop data usage and security guidelines. However, erasing DNA data may not suffice if the details have already been shared. Before uploading genetic data, customers should carefully read the details and exercise caution when interpreting results.
23andMe is Now a Publicly Traded Company
Genetic testing firm 23andMe is now public in a deal with a firm backed by billionaire Richard Branson. The deal raised concerns over the privacy of customers' genetic data. Privacy advocates and researchers have long raised concerns about a for-profit company owning the genetic data of millions of people, fears that have only intensified with news of the partnership. The acquisition closed in the second quarter, after which the company began trading under the ticker ME on the New York stock exchange.
The partnership with Branson's company teamed up through a particular purpose acquisition company (SPAC), a blank-check company. The firm said research and health treatments offered by 23andMe represented the most significant long-term value to its investors. The group cited the "vast proprietary dataset" of DNA that would allow Virgin to "unlock revenue streams across digital health, therapeutics, and more." The firm shared user information with GlaxoSmithKline to aid drug development. FTC probed 23andMe in 2018 for privacy concerns; closed the investigation in 2019 after determining that 23andMe abided by top-notch data privacy principles.
Need Assistance?
Need an Attorney? CALL NOW: 310-274-6529
Seppi Esfandi is an Expert Attorney who has over 21 years of practice defending a variety of cases.