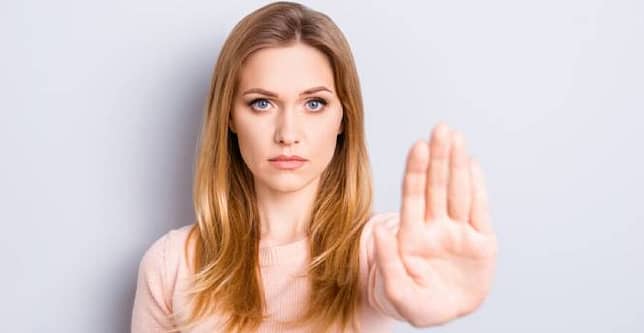 Recidivism in Sex Crimes
Recidivism is when a convicted criminal returns to criminal conduct. While the etiology of criminal conduct is complicated and recidivism stems from psychological and societal circumstances, recidivism is not just recurrent offending. It's the return of unlawful activity following legal repercussions or correctional procedures imposed to eradicate or prevent it. It reflects the individual's repeated lawbreaking and the criminal justice system's inability to "fix" it.
Criminal justice practitioners and politicians have long been concerned about recidivism, but the record number of convicted criminals in our communities has reinvigorated their focus. Repeat criminals commit a disproportionate amount of crime and are arrested 30 to 45 times more often than the overall population. Recidivism is hard to assess, particularly for sex offenders. Surreptitious sex crimes, few sexual offenses reported to police, and varying recidivism rates contribute to the issue.
Sexual recidivism rates are commonly found to be 10%-15% after five years, 20% after ten years, and 30%-40% after twenty years in follow-up studies. Unfortunately, not all crimes are reported; thus, these estimates are likely low.
Estimates Do Not Count Crimes They Got Away With
Since recidivism statistics account for the number of sex offenders released into the community who are discovered and convicted, estimating actual recidivism rates is nearly impossible, as shown by a detailed assessment of the scientific and legal literature.
Most instances of sexual abuse are never reported. For instance, almost 4,000 adult women in the United States were polled for the National Women's Study. Three-hundred-forty-one (8.5%) of these women had at least one rape before they turned 18, yet, only 11.9% reported the rape to authorities. It's important to remember that fewer people are convicted for reported crimes than actually committed.
The following scenario clarifies the flaw in relying on recidivism statistics to estimate the frequency of repeat offenses. In the hypothetical example, the recidivism rate would be just 6%, even though 100% of previously released molesters would commit new offenses. This is because the reporting rate is only 12%, and the conviction rate is only 50%.
Child Molestors
The recidivism rates of 115 child molesters were studied by Prentky et al. (1997), who reached the following conclusions: child molesters remain at risk to re-offend long after their release, in some instances 15-20 years after discharge; recidivism rates are significantly underestimated. Also, "even sexual assaults against minors that happened long ago indicate a continuous risk of recidivism by the perpetrator," as stated in a study by the American Psychological Association in 2003.
Anna Salter, a national authority on sex offenders, offers a different take on the situation. she explains:
"The cold facts and numbers back up what I have seen repeatedly in this field: there are a lot of sexual misdeeds out there, and the perpetrators don't get arrested very frequently. If a criminal is ever captured and given a comprehensive assessment with a polygraph as backup, he would likely confess to dozens, if not hundreds, of crimes for which he was never caught. Pamela Van Wyk found that 26 criminals admitted to her in-prison therapy program had each victimized an average of three people before enrolling. The following 23 guys, all of whom had to pass a polygraph to continue with therapy, disclosed an average of 175 victims apiece."
Different types of Sexual Offenders Have Varying Recidivism Rates
There is no consistent recidivism rate among sexual offenders. It has been shown that perpetrators of child sexual abuse who prey on male victims are more likely to commit further offenses. Harris and Hanson report a 23% sexual recidivism rate after five years for boy molesters and a 35% rate after 15 years (2004). Recidivism rates are lower for sexual offenders, including those who molest girls or commit incest. They found that the sexual recidivism rate for rapists was 14% after five years and 24% after fifteen years.
There is a 16% recidivism rate for sexual predators who target minors after 15 years and a 9% recidivism rate for those who target female victims after just five years. Contact offenders who target boys are more likely to re-offend than those who target girls. At the same time, studies haven't consistently shown differential recidivism rates for opposite-sex and same-sex child molesters. The recidivism rates of 41 incest offenders are much lower than those of rapists and child molesters. According to Harris and Hanson, the sexual recidivism rate for incest offenders was 6% after five years and 13% after fifteen years.
Since research reveals that child victims who know their attacker are the least likely to disclose abuse, underreporting has a greater impact on the recidivism rates of child molesters and incest offenders than on those of other types of sex offenders.
Need an Attorney? CALL NOW: 310-274-6529
Seppi Esfandi is an Expert Attorney who has over 21 years of practice defending a variety of cases.