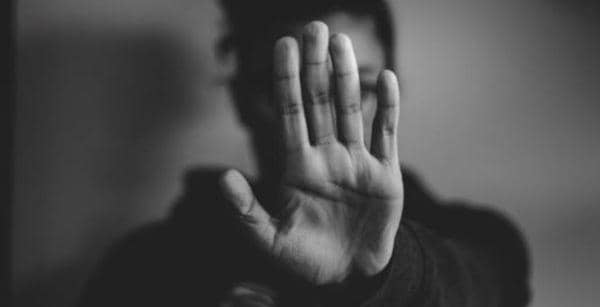 What is Human Trafficking?
Human trafficking is a despicable crime that is often misunderstood because most people don't know how to identify the signs and common risk factors.
The United Nations defines human trafficking as,
"recruitment, transportation, transfer, harboring or receipt of persons, employing the risk or use of force or coercion for exploitation."
Scary right? A nonprofit organization called Human Rights First puts an estimated 24.9 million people trapped in slavery and being used unwillingly for sex and labor.
The Common Targets for Human Traffickers
Enrile, a professor at the USC Suzanne Dworak-Peck School of Social Work, informs us that anyone can become a victim of human trafficking. However, people who live in vulnerable societies and have no social or legal protection are at the most risk. Most of the victims are women forming a total of 70%, and continue to be in danger of being victimized if gender discrimination continues.
Other factors like poverty, countries with political turmoil, mental health patients, and involvement in gangs continue to increase the chances of victimization.
Where Human Trafficking Occurs
Human trafficking happens in every nation, even in first-world countries like the United States. Enrile states that we often don't notice human trafficking even when it occurs in our backyards. For example, men in the construction industry are frequently trafficked and hidden in houses farther away from the site.
Russia, China, and Sudan are often listed as countries with the highest numbers of trafficking people. The U.S. State Department's Trafficking in Persons Report declares that countries with unstable government leadership are susceptible to higher chances of human trafficking. Enrile describes sex trafficking to be most prevalent in Southeast Asia. These are countries like the Philippines, Cambodia, and Thailand. According to her, child trafficking occurs mostly in India and Pakistan, whereas labor trafficking is prominent in the Middle East and South America.
How Traffickers Lure Their Victims
Traffickers use various ways to lure their victims. Some of them are;
The typical kidnapping and coercion (most prevalent)
Use of fraud. Workers are lured under the pretense of legal contracts and have their documents confiscated.
Women are also drawn into trafficking rings by being promised marriage to foreigners.
Women and children are sexually exploited by being tricked into falling in love with their abusers (Romeo pimping).
How Do Identify You Human Traffickers?
According to Enrile, many different signs might show you that a person is being trafficked. The U.S. Department of State notifies us that a victim might be a victim of trafficking and show no signs at all.
Instead, there are common indicators that might alert you that one is the victim of trafficking. These glaring red flags include;
Employees living with their employers
Many people living in a cramped space
Lack of personal privacy to express oneself freely
Showing signs of physical abuse like bruises
Behaving fearfully or being submissive
Little or no pay for work done
Speaking in a scripted manner. An indication of lying
The Effects of Human Trafficking and What is Being Done to Combat It
Victims suffer physical exploitation and are often subjected to a lack of proper healthcare, living standards, food, or hygiene. They frequently suffer violence at the hands of their traffickers, exposing them to injuries and health complications. Victims of sexual exploitation a vulnerable to STIs like HIV/AIDS. They suffer psychological and social effects like trauma, PTSD, extreme shame, guilt, and anxiety. Due to social rejection, victims of human trafficking do not seek help. Children exhibit high levels of depression, and most of them attempt suicide. Lastly, sex trafficking victims might face stigma and rejection from friends and family.
A bipartisan bill proposed recently is the most effective weapon for combating human trafficking. It focuses on foreign visitors and collects data to examine holder exploitation. Hence, enforcing transparent measures only shines a light on this crime.
What You Should Do If You Suspect You Are Being Trafficked
The United States encourages anyone who suspects human trafficking to reach out to local authorities as soon as possible. Other resources are;
The National Human Trafficking Hotline: (888)-373-7888
Send a text message to the National Human Trafficking Resource Center: 233733 (Text "HELP" or "INFO")
Need an Attorney? CALL NOW: 310-274-6529
Seppi Esfandi is an Expert Attorney who has over 21 years of practice defending a variety of cases.