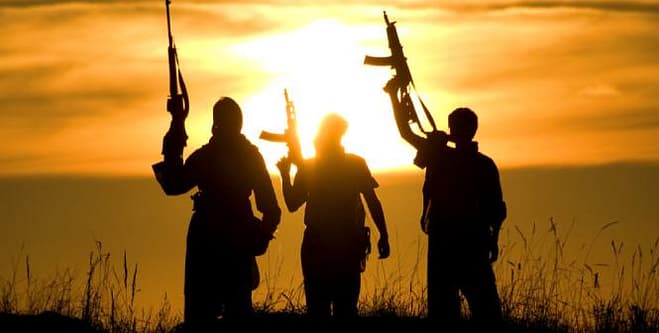 What Members of the Team Need to Participate in the Sharing of Information?
Organizations, individuals, and technology using algorithms are all involved in information sharing. The information may be shared in various ways, such as a video shared on Facebook or YouTube. Organizations exchange data on their networks for faster distribution of information. Firmware and software communicate with each other (such as the IP addresses of available network nodes or the availability of disk space)
Wide dispersed networks, intranets, cross-platform compatibility, application porting, and IP protocol standardization have all contributed to the enormous development in worldwide information exchange. There are regulations in most countries preventing the transmission of personal information without consent, no matter how simple it is to transfer actual data.
It is a criminal violation in the United States to disclose any personal data about another person without that person's specific consent.
The Department of Homeland Security's Science and Technology Directorate (DHS, STD) provides funding for programs that aid state and local emergency response agencies in sharing timely information and the public.
What Members of the Team Need to Participate in the Sharing of Information?
A good program for exchanging information is highly recommended for your company. The program is open to everyone in an organization who may all participate. Proactive monitoring of risks and mitigations by cybersecurity team members is possible. Reporting possible threats and occurrences to other team members is another way to help. Situational awareness and cross-organizational communication are essential for a proactive information-sharing approach. Depending on the nature of the matter, people from different departments within an organization may also be engaged in a crisis scenario.
Why Sharing Information Is Important
We can all serve as an organization's "eyes and ears." we need to share information to be conscious of what is happening and grasp the possible outcomes. When an event occurs, we can help our companies respond faster by acting as gatekeepers. It's possible to reduce such occurrences' impact significantly by reacting quickly. Our companies and patients are better protected when we securely share information.
How information sharing has helped fight terrorism
Journalists and other media actors must provide accurate and thorough information about terrorist activities and prospective threats to prevent the development of public dread, fear, and emotions of anarchy. In times of crisis, media coverage may play a critical role in promoting an informed discourse.
Terrorism may be prevented by highlighting how member nations and international organizations react to these threats via the media. However, protecting the rights of journalists and other media workers, such as the freedom to acquire material of public interest and the right to remain anonymous, is just as critical in this situation. How legislation, such as Implementing anti-terrorist measures, may have a chilling impact on free speech and open discussion.
In addition to other means of counterterrorism, the criminal justice system plays an essential role. The Anti-Terrorism Advisory Council Program was established as a conduit for information exchange between federal and state authorities, a coordination body for implementing the anti-terrorism plan, and an organizational structure for responding to future terrorist incidents in the respective district in each United States Attorney's Office. State and local police departments must have access to information and training since they are more likely to come across terrorists in the field than other law enforcement agencies,
CIA Counterterrorist Center (CTC) increased in size, and counterterrorism analysts tripled in the aftermath of September 11th. This includes enhancing the number of analysts who focus on nuclear threats and increasing the number of reports sent to senior administration officials on themes like terrorist infrastructure and capabilities, network analysis, and terrorist profiles. Counterterrorism cooperation with foreign intelligence agencies has also increased significantly.
Law enforcement relies on the help of citizens who may act as "eyes and ears" for them. Citizens may contact the Joint Terrorism Task Force (JTTF) to report any suspicious behavior they believe might be linked to terrorism. With the aid of WiWatch, residents may better protect themselves against terrorist attacks by learning what to look out for and what to report. Knowing what to look for is critical in this process. While criminals act at the moment, terrorists, on the other hand, plot their attacks in advance. Potential terrorist activity may be detected using a variety of "Pre-Incident Indicators."
Need an Attorney? CALL NOW: 310-274-6529
Seppi Esfandi is an Expert Attorney who has over 21 years of practice defending a variety of cases.