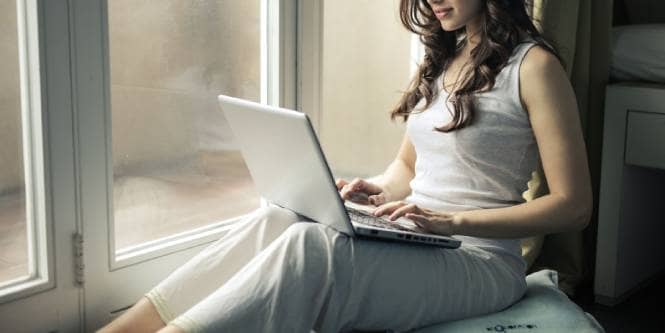 Internet Crimes
Sexting is not an illegal activity. It is also an extremely popular activity. If you are sexting with an adult partner, exchanging arousing photos and engaging in titillating typing, it is not a crime.
However, if your adult partner dumps you and you post those sexy photos online or email them to your ex's family, friends, or colleagues, it is an Internet Sex Crime known as Revenge Porn (Penal Code 647(j)(4)).
If your ex does not happen to be 18 years or older, the consequences will likely be much more severe.
Most people will heartily agree that, despite its amazing and wonderful benefits, the internet can be a terribly dangerous place for children and teens.
The Internet Crimes Against Children Task Force Program (ICAC) is a national network of 61 coordinated task forces involving more than 5,400 federal, state, and local law enforcement agencies and prosecutors. ICAC was founded in 1998 to help "state and local law enforcement agencies develop an effective response to technology-facilitated child sexual exploitation and Internet crimes against children. This help encompasses forensic and investigative components, training and technical assistance, victim services, and community education." Since its inception, ICAC has trained more than 768,800 law enforcement officers, prosecutors, and other professionals on how to investigate and prosecute Internet Sex Crime cases. ICAC boasts having reviewed more than 1,114,000 reports of "online child exploitation" that resulted in the arrest of more than 108,300 suspects. The ICAC Program is funded through the Department of Justice's Office of Juvenile Justice and Delinquency Prevention (OJJDP) within the Office of Justice Programs (OJP). The ICAC budget for Fiscal Year 2020 was 34.7 million dollars.
Also in 1998, The National Center for Missing and Exploited Children [NCMEC] launched its CyberTipline "to provide the public and electronic service providers with the ability to report suspected child sexual exploitation," including online enticement of children for sexual acts, child pornography, sending unsolicited obscene materials to children, misleading domain names, and misleading words or digital images on the internet. After NCMEC reviews the anonymous tips, it makes all the information available to the "appropriate law enforcement agency." Between its 1998 inception and June 2016, the CyberTipline received more than 12.7 million suspected child sexual exploitation tips, more than 8.2 million in 2016 alone.
In 2017, the Los Angeles Regional ICAC Task Force conducted "Operation Broken Heart IV," which resulted in more than 186 arrests. The charges included Possession of Child Pornography, Manufacturing and Distribution of Child Pornography, Child Annoying (Penal Code 647.6), Lewd and Lascivious Acts with a Child, Sex Offender Registration violations, and Parole Condition violations. Members of the Los Angeles ICAC Task Force conducted over 1372 investigations and served over 387 search warrants. Their website offers a link for making anonymous tips.
Law enforcement agencies and prosecutors work to develop reported complaints and arrest suspects. They also target random suspects about whom no complaint has been filed. Law enforcement officers and prosecutors are trained to avoid any technical violation of entrapment. Prosecutors communicate and collaborate with investigators throughout the course of an investigation; they work together to avoid any potential problems involving search warrants.
It's true: The internet can be a terribly dangerous place for children and teens. It's also true that the internet can be a terribly dangerous place for adults, who may not be aware that they are socially engaging with an underage person or with trained law enforcement investigators posing as underage flirts.
The wonder of (and problem with) the internet is: You can't (don't) know for sure with whom you are speaking.
SENDING HARMFUL MATERIAL TO A MINOR:
If you are sexting with a minor, whether or not the minor has lied about her/his/their age, if you send sexy selfies or "obscene" pictures of any kind to a minor, or if you encourage a minor to sexually touch her/him/them-self, you can be charged with a felony or misdemeanor under Penal Code 288.2. Depending on the content of the evidence and on an attorney's early intervention, the charge can be a felony or a misdemeanor.
ARRANGING A MEETING WITH A MINOR FOR LEWD PURPOSES:
If you agree to meet up with a minor, you can be charged under Penal Code 288.4, even if you don't show up to the meeting. Again, whether you will be charged with a felony or misdemeanor may be dependent on an attorney's early intervention.
Although psychological research has shown that Internet Sex Crime offenses do not necessarily have any connection with actual Sex Crime contact offenses, it's important to remember that, at this time in history, the law treats online interaction the same as if you are actually in the same room, having physical contact with the minor. Psychological research also shows that suicidal ideation in those charged with Internet Sex Crimes is usually very high.
CHILD PORNOGRAPHY:
Mark Salling, the actor who played Noah "Puck" Puckerman on the television series "Glee," was arrested in December 2015 when, after being tipped off by his ex-girlfriend, the LAPD's ICAC unit searched his home and found Child Pornography (Penal Code 311) on his laptop. Months after Salling was arrested in California, a federal grand jury also indicted him. Federal Investigators said they found more than 25,000 Child Pornography images and 600 Child Pornography videos on his computer and on thumb drives. In addition to serving four to seven years in prison, Salling's 2017 plea deal would have required Sex Offender Registration, entering a treatment program, having no verbal or electronic contact with anyone under the age of 18, and staying at least 100 feet away from schools, parks, public swimming pools, youth centers, playgrounds and arcades. He would also have been required to somehow pay $50,000 in restitution to each victim. In 2018, six weeks before sentencing, Salling chose to hang himself.
Child Pornography, and other Internet Sex Crimes, can be tried in both federal and state courts at the same time. In 2019, the United States Supreme Court ruled that, although the FBI and local law enforcement work together to investigate Internet Sex Crimes, trying those cases at both federal and local levels is not considered Double Jeopardy.
If you are convicted of an Internet Sex Crime, aside from facing jail or prison time, you will be subject to having to register as a Sex Offender. You might also lose any professional licenses you've worked hard to attain and/or your right to use Social Media. It is very hard to recover from the consequences of an Internet Sex Crime conviction.
Sex Offender Registration:
In 1947, California became the first state in the nation to enact a Sex Offender Registration law. The California Sex and Arson Registry (CSAR) is in charge of the Sex Offender Registry and provides information to the general public via the California Megan's Law Website. Today, California's Sex Offender Registry includes more than 120,000 people and the length of sex offender registration depends on the crime for which you're convicted. On January1, 2021, Senate Bill 384 went into effect, changing lifetime Sex Offender Registration to a three-tier registration system for adults—ten years, twenty years, or life. For juvenile registrants, it's either five years or ten years. Senate Bill 384 opens up the possibility for both adult and juvenile sex offender registrants to, following the expiration of their mandated registration period, petition either Superior or Juvenile courts for termination of sex offender registrant status. If you need information about the criteria for and process of petitioning to terminate Sex Offender Registration requirements, it's in your best interest to consult with a knowledgeable attorney.
Be suspicious of anyone on a social networking platform who tells you they are underage. A young girl looking for adventure will usually dissemble and say she's eighteen and legal. This is true both online and off. Ken Kesey's "One Flew Over the Cuckoo's Nest" was published sixty years ago, long before the internet existed. What lands that novel's hero, McMurphy, in his horrifying predicament is his interaction with a girl he didn't know was underage, "She was fifteen years old, going on thirty-five, Doc, and she told me she was eighteen, she was very willing, I practically had to take to sewing my pants shut."
There's a podcast made by, for and about California law enforcement officers who catfish/investigate people online in order to hook/target investigations toward potential Internet Sex Crimes offenders. These investigators pose as underage girls in chatrooms and on social media platforms. Every single interaction a person has with a real or pretend underage girl can become evidence in an Internet Sex Crime case. In two recent episodes of the podcast [May, 2021], the law enforcement officers and their guest, a Los Angeles Deputy District Attorney in charge of Internet Sex Crimes, laugh about fooling their hapless targets; they do not have compassion for them. They joke about making suspects cry when they're being interviewed. They chortle about scoring 'extra points' for getting defense attorneys to 'puke or pass out' while reviewing digital evidence. The podcast is entertaining and informative, but its attitude is certainly one of unapologetic, cackling mean girl/adolescent bully delight. Even if the law enforcement investigator posing as a teenaged girl and texting with you is a burly middle-aged man, he may enlist a decoy female voice to call you on the phone. It's ironic that the tools used to catch and arrest someone for doing Internet Sex Crimes are strikingly similar to the Internet Sex Crimes themselves.
In Los Angeles, there are usually more than one hundred active Internet Sex Crimes cases going on at a time. Disposition of a case is usually reached within six months to a year.
Young people lie online and say they are of legal age when they are not. As soon as you find out/realize/reasonably know that the person with whom you are communicating is underage, no matter how strong the connection between you, you must ghost them. You don't want to be targeted for investigation and you don't want to be extorted. You are putting yourself in danger if, once they have (either accidentally or willingly) revealed their underage status, you continue interacting with them.
If you suspect that you might be the subject of an Internet Sex Crimes Catfish Investigation, don't get in touch with Nev and Kamie, don't beat yourself up, and don't resign yourself to living with the anxiety of waiting for that law enforcement ax to fall. Call an experienced attorney, now, before anything else happens. A dedicated and qualified attorney will consider the specifics of your situation and work to have the charges dismissed or diminished, have questionably collected evidence thrown out, negotiate a deal that eliminates prison or jail time, and strive to keep you off the Sex Offender Registry.
Evidence in an Internet Sex Crime case consists of any material seized from your computer hard drive. You need an attorney to effectively challenge the evidence seized and the manner in which it was collected.
Were any 'search and seizure' laws violated?
When they have enough evidence to arrest a suspect, the police are trained to try to talk with that suspect and set up an atmosphere of mutual cooperation. If you are arrested for an Internet Sex Crime, do not take the bait. Respectfully request to call your attorney.
Accused of a Crime? Don't Hesitate
If you are facing Internet Sex Crimes charges, especially if you are a repeat offender, you may be feeling ashamed and embarrassed right now. Realize that you (and yours) deserve help and that, no matter how bleak things might seem, your future is important. It's crucial that you not give up on yourself and that you get the legal help you need to achieve the best possible outcome.  
Need a Criminal Defense Attorney? CALL NOW: 310-274-6529
Seppi Esfandi is an Expert Criminal Defense Attorney who has over 20 years of practice defending a variety of criminal cases.