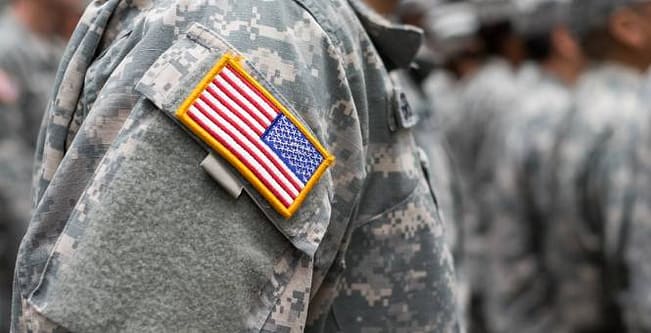 Military Criminal Record
A criminal record can affect many areas of a young person's future, depending on the crime they are charged with, such as employment, education, and housing. Another area that could be affected is a young man's plan to join the Military. It's not uncommon for a teenager to graduate high school and join a military branch upon graduation. Many teens even enroll in their junior year, so everything will be ready by the time they complete their senior year.
So, what happens when an individual who wants to enlist in the Military is arrested or already has a criminal record? Will it affect the anticipated military capabilities?
Can a Criminal Record Affect My Military Career?
Each service requires its employees to meet strict ethical standards. Additionally, the initial screening by the recruiter, an interview is conducted that covers each Applicant's background in MEPS.
Some individuals will have a credit check and/or scan processed for a record.
Some types of criminal activity are disqualifying; A waiver is required in various cases, so each service will investigate the circumstances closing the breach and decide on qualification. Candidates with existing financial problems will not overcome these difficulties by paying junior NCOs. Consequently, credit histories could be considered part of the service decision length.
Moral Character Waiver
Joining the Military with issues in your past is possible, but much depends on the age, nature, and severity of the problems that led to run-ins with the law. Many people who have had past felony or misdemeanor convictions may need to hitch a branch of the military service. First, military service is not offered as an option in place of charging you against the law, nor can it be offered as another option for your sentence or punishment. There are misconceptions that some judges may suggest military service rather than jail time, but the military branches don't accept this policy. Being charged with an offense before joining the Military or maybe after can invite complications.
Honesty about your past interactions with the law is important when chatting with your recruiter. The Air force, Coast Guard, Army, Navy, and Marines grant "Moral Character" enlistment waivers. It can be done on a case-by-case basis, and various rules apply. Not all crimes are often dismissed, but certain traffic, misdemeanors, and even felonies may be. Among them include:
Minor Traffic Offenses: Applicants with six or more minor traffic offenses, where the fine was $100 or more per offense, must obtain a waiver.
Minor Non-Traffic Offenses: Applicants with three or more civil convictions or other opposing dispositions for lesser non-traffic offenses must to obtain a waiver.
Juvenile Offenses: Section 571.3(c)(2)(ii) defines a juvenile delinquency/offense as committed jointly by the Applicant under eighteen. The Applicant must disclose all offenses committed as a juvenile, including offenses that have been cleared, discharged, sealed, or pardoned.

According to section 571.3(c)(2)(iv)(B), these successive procedures, while acknowledging the rehabilitation, do not change the fact that the juvenile committed the offense. An applicant's failure to disclose their juvenile delinquency is considered a federal misdemeanor.

Misdemeanor Offenses: Section 571.3(c)(1) need applicants to have a misdemeanor waiver if arrested, cited, charged, or detained and are allowed to plead guilty to a lesser misdemeanor or to plead guilty to ownership of transferred property (worth of $100 or less). An arrest or questioning that has not resulted in a charge does not require a waiver. Similarly, counts dismissed without a determination of guilt do not require a waiver.
Felony Offenses: The US Defense Forces use their definitions of what constitutes a felony. Examples of felonies include assault, arson, burglary, manslaughter, robbery, and drug possession. Many nations allow a felony conviction to be expunged and reduced to a misdemeanor.
In the end, the Military still makes the final decision and needs much more information about the case and the Applicant. The waiver, in this case, is by no means automatic, and it involves a more in-depth look at how the Applicant has adjusted to society after being released from prison or parole to be reduced to a misdemeanor.
Before deciding whether to grant a waiver, the Military must be satisfied that the applicants are currently intact. Whether the Applicant has a misdemeanor, felony, or even a serious felony offense on their record, they still should be hopeful about their goal of serving in any military branch as long as they follow the proper steps.
There is no substitute for honesty with your Military Recruiter.
The Military's Criminal Record Waiver is a viable path available not to allow a criminal background to stop you from serving.
RELATED ARTICLES:
How to Expunge a DUI in California
What's the Difference Between Expungement and Dismissal?
Wrongfully Arrested in Los Angeles? Get Your Record Sealed
Need an Attorney? CALL NOW: 310-274-6529
Seppi Esfandi is an Expert Attorney who has over 21 years of practice defending a variety of cases.