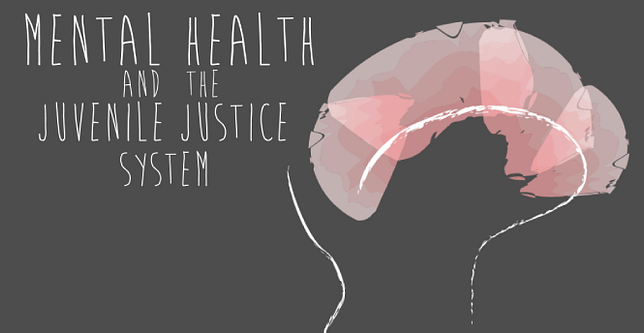 Children Tried as Adults
You've likely heard the term "tried as an adult" while flipping through your local newspaper or news channel. But, what does that mean, and when can juveniles be tried in adult court?
In most cases, crimes that are committed by someone under the age of 18 are heard in juvenile court in the state of California. But, there are certain cases where juveniles get transferred over to adult criminal court. This process is known as a "waiver."
What is a Waiver?
Waivers happen when a judge makes the decision to waive the protections that California juvenile court has in place for juvenile offenders. Waivers generally only happen for serious crimes or for minors with criminal records.
Factors Leading to Juveniles Being Tried as Adults
Before we move on to factors that cause juvenile cases to be waived, it's important to understand that under California law, no minors under age 16 will be tried in adult court. But, teens can be tried as adults if they are 16 or 17 when they commit the alleged crime and if they're being charged with one or more felony crimes. If these two requirements are met, the prosecutor has the right to ask the courts to waive the juvenile case, which would effectively transfer it to adult criminal court.
The same law that made it impossible for children under age 16 to be tried as adults also did away with imposing life sentences without parole for offenders under age 16. Under the law, if someone is charged with a juvenile life sentence, they can only be held in custody until they are 25.
The specific crimes that qualify to be waived to adult court in California include:
Sodomy by force, violence, duress, menace, or threat of great bodily harm
Oral copulation by force, violence, duress, menace, or threat of great bodily harm
Sexual penetration by a foreign object
Kidnapping
Lewd Act on a Child Under Age 14
Ransom
Assault with a firearm or destructive device
Assault by means of force likely to produce great bodily harm
Discharge of a firearm into an inhabited or occupied building
Crimes against elderly and disabled people
Use of a firearm while committing a felony
Use of a weapon while committing a felony
Inducing false testimony by bribery
Witness intimidation
Drug charges
Gang activity
Torture
Aggravated mayhem
Carjacking
Voluntary manslaughter
Defending Against Juvenile Waiver Cases
When you work with an experienced juvenile defense attorney, there are strategies they can use to fight against having a juvenile case waived, including having expert testimony that evaluates and diagnoses mental health issues, recommends treatment, and identifies mitigating factors to keep the case in juvenile court. Some of those factors include:
Lack of maturity
Impetuosity 
Lack of intellectual capacity 
Lack of an ability to understand risks and consequences of criminal behavior
Effects of familiar, adult, or peer pressure on the defendant's actions
Effects of childhood trauma on the defendant's criminal sophistication
Some of the rehabilitative services that are available instead of jail time or "boot camp" include:
High school education
Substance abuse treatment
Counseling for childhood trauma
Protection from being exploited by adult inmates
Accused of a Crime? Don't Hesitate
If your child has recently been arrested, you need to contact an experienced and compassionate juvenile defense attorney ASAP.
Seppi Esfandi has more than two decades of experience and has helped juvenile offenders with cases that range from low-level misdemeanors to serious felonies. Mr. Esfandi and his team have successfully kept cases out of court and protected youth offenders from being transferred to adult court. 
Need a Criminal Defense Attorney? CALL NOW: 310-274-6529
Seppi Esfandi is an Expert Criminal Defense Attorney who has over 20 years of practice defending a variety of criminal cases.