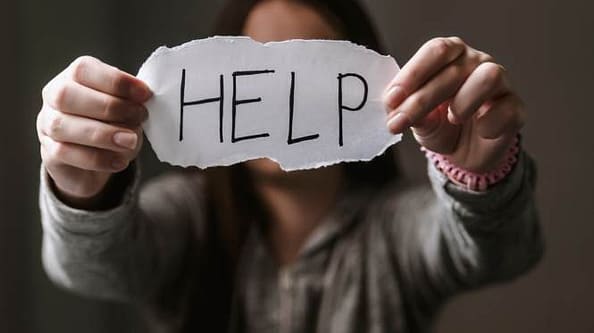 Help is On the Way
Domestic violence is a serious issue that faces our world today. It is also an issue that is confusing to understand. What counts as domestic abuse in a court hearing? When should someone call for help? Who do you call?
It's important to understand the legal definitions of domestic violence, along with the many forms that domestic violence can take.
If you or someone you know is suffering from domestic violence, there are resources that can help. Read on to learn more about domestic violence and some of the resources available in the local Los Angeles community for victims of domestic violence.
Definition of Domestic Violence
Legally speaking, domestic violence is a felony or misdemeanor crime of violence committed by:
A current or former spouse of the victim
A current or former intimate partner of the victim
A person with whom the victim shares a child in common
Someone with whom the victim is currently living or has lived
This definition alone, though, is a little ambiguous and incomplete.
More specifically, domestic abuse involves patterns of abusive behavior in a relationship that are physical or sexual in nature. It can also include emotional abuse. In some situations, financial and psychological abuse, threats, stalking, and cyberstalking are taken into account for domestic violence cases.
Most commonly, domestic violence is most recognized as punching, hitting, or kicking. The state of California also recognizes threats by phone, text, or email, threatening to harm someone in their home or place of work, and endangering a child as domestic violence, though it is covered under a less-severe charge of domestic battery.
In either situation, when charges of domestic abuse are filed, the courts will ask if there is evidence to support the notion that abuse has been willfully inflicted on the victim.
Domestic violence can happen in any home and in any relationship, regardless of race, age, sexual orientation, religion, gender, or financial status. It is used to maintain a level of power and control over another person in an intimate relationship.
Multiple forms of abuse can present in domestic violence cases. Recognizing the signs of abuse is the first step to getting help.
There are a host of factors that influence the number of domestic violence cases. Oftentimes, a lack of social support or economic instability are at the root of the behavior. It's important to know how the problem starts in order to address a solution.
Resources for Victims
No matter who is involved, it's important to know when and how to get help. We've compiled a list of resources for families dealing with domestic violence.
911 and Local Law Enforcement
If you or someone you know is in immediate danger, please call 911 right away or go to your local police station. Don't wait to get help.
Hotlines
Hotlines can direct you to resources and help you to feel heard. These are confidential and available 24/7:
Speaking with a knowledgeable team can help to direct you to additional resources.
Housing Centers
Oftentimes, abuse victims are scared to leave violent situations because they feel like they don't have somewhere safe where they can land, especially when there are children in the household.
These are organizations that either provide housing or can direct you to housing. Check with each organization about availability, as well as their intake procedures.
These centers can also let you know if there are any geographic restrictions applicable to their programs:
Housing centers can give you a safe place to land when you're leaving a domestic violence situation.
Counseling
In some cases, counseling services can help you to gather the strength to leave an abusive situation or heal after you've left.
Contact these organizations directly for intake information or to learn about any applicable fees.
Case Management Services
These are organizations that provide a full spectrum of support, resources, and services for victims of domestic violence and their families. They include counseling, case management, housing, transportation, and services to support youth and teens.
Reach out to each organization for more information and availability.
For Perpetrators of Domestic Violence
These are programs designed to address and prevent domestic violence for the batterer. Some of these programs provide support for both the victim and the batterer at the same time, if both parties would like to work together.
These programs focus on changing abusive patterns of behaviors, as well as extending education to promote prevention.
We're Here to Help
If you or someone you know is involved in a situation with domestic violence, the Esfandi Law Group wants to help. One of our experienced attorneys will talk with you to understand the facts of your case and can guide you towards the next best legal steps to take.
No two domestic abuse cases are the same. Every case requires a high level of care, attention, and respect, as well as confidentiality, in order to protect all parties involved. With over twenty years of experience in dealing with sensitive legal cases for victims in Los Angeles, we know what it takes to help our clients with delicate legal matters. Contact our Domestic Violence Defense Team today for a free case review.
Need a Criminal Defense Attorney? CALL NOW: 310-274-6529
Seppi Esfandi is an Expert Criminal Defense Attorney who has over 20 years of practice defending a variety of criminal cases.