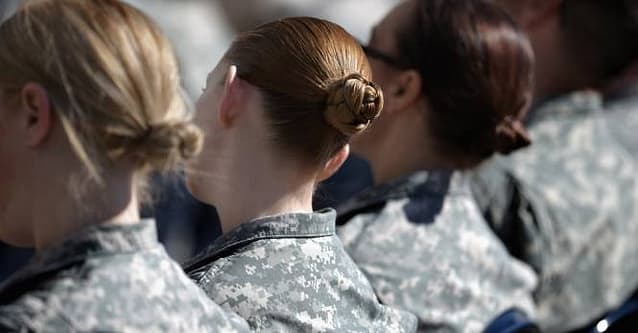 Military Sex Crimes
Over the years, the military has struggled to curb the spread of sexual assault and harassment within its rank. This issue became apparent after specialist Vanessa Gillen was sexually assaulted and later killed.
Gillen's kidnapping, murder, and dismantling in Fort Hood, Texas, infuriated the military community and called for further action against sexual harassment within the class. After Gillen's death, investigations allegedly fell into the hands of her fellow soldiers, who allegedly committed suicide due to the closure of enforcement revealed that members of the unit had sexually harassed her before the assassination. Fort Hood had a commanding environment that tolerated sexual harassment and assault.
Thousands Assaulted Yearly
Despite efforts to improve support systems for victims, thousands of troops report being sexually assaulted yearly. The services received 6,290 such reports in fiscal 2020, up 1% from the previous year.
According to the Associated Press, Biden approved over two dozen recommendations by an Independent Review Committee (IRC) regarding sexual assault in the U.S. armed forces. Military superiors will not have the authority over prosecution decisions for sexual assault cases. Instead, the choice goes to a special victim's prosecutor outside the military.
"These special victims require and deserve all critical decisions about their case to be made by a highly trained special victim prosecutor who is independent of the chain of command," said the commission's report. "A commander's position within the unit leads to an inherent appearance of a conflict of interest."
In addition, the IRC found that the military justice system is not equipped to properly respond to certain victim crimes, that "critical deficiencies" exist in the Department's workforce to address the issue, and that "outdated social norms persist among service members," and that "data on perpetration is lacking," among other issues.
More than a dozen IRC endorsements paid attention to the military justice system, including a push to modify the Uniform Code of Military Justice so that legal decisions about prosecuting special victim crimes fall outside the chain of command.
As per the officials who spoke on anonymity before the formal announcement, other suggested changes include eliminating the military's sexual assault response planners and victims' supporters from the command base system.
White House Response
President Biden discussed the commission's findings with Defense Secretary Lloyd Austin and said he "fully supports" the report's approach:
"I received the final recommendations and complete report of the Independent Review Commission on Sexual Assault and Sexual Harassment. I want to thank Lynn Rosenthal for her exceptional leadership of this commission and the talented experts who worked so diligently to support her. The work they produced was informed not only by their own significant experience but by that of so many members of our military, including sexual assault survivors. The result is a comprehensive assessment across four lines of effort — accountability, prevention, climate and culture, and victim care and support — that recommends creative and evidence-based options. It provides us real opportunities to finally end the scourge of sexual assault and sexual harassment in the military. In the coming days, I will present my recommendations to President Biden about the commission's findings". – Defense Secretary Lloyd Austin
Given the strong correlation between these types of crimes and the prevalence of sexual assault, the IRC recommended including other special victims' crimes within this independent prosecution system, including domestic violence.
On the other hand, Lloyd Austin stated that the Department would require new resources and authorities to implement the IRC's recommendations. Precedence will be given to those who can implement under existing authorities. He stated that additional resources, both in terms of personnel and funding, will be required. However, determining how much and where they are best applied may take some time.
Austin also agreed to a commission recommendation to include special language describing sexual harassment in the UCMJ.
Lloyd acknowledged that sex-related and domestic crimes would have to be made federal offenses by Congress. On the other hand, the services would be able to pursue them administratively via the non-judicial process (NJP). Under NJP, service members could face various penalties, including involuntary separation from service.
Deputy Defense Secretary Kathleen H. Hicks will be in charge of planning the next steps. Once a plan is developed and approved, it is overseen by the undersecretary of defense for personnel and readiness.
Related Articles:
Do You Need an Attorney?
If you are facing a sexual assault or rape charge, seek help from an experienced criminal defense attorney who is knowledgeable and well versed with this crime. Esfandi Law are specialists in domestic violence and sex crime charges.
Need an Attorney? CALL NOW: 310-274-6529
Seppi Esfandi is an Expert Attorney who has over 21 years of practice defending a variety of cases.