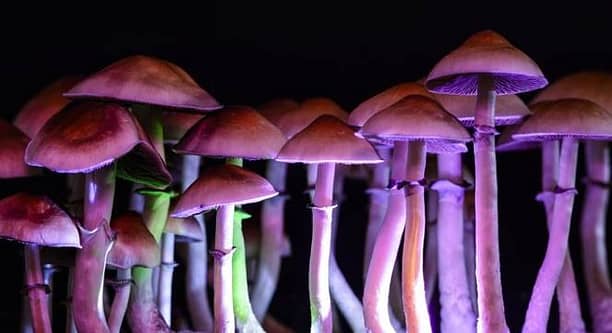 Psychedelics in a New Light
For many years, psychedelics were considered to be harmful drugs, but lately they've been used to treat mental health problems like depression with great success. Federally psychedelics are prohibited, however in November of 2020 Oregon became the first state to legalize psilocybin for medicinal use.
California aims to follow in Oregon's footsteps, in legalizing psychedelics for medicinal use.
What are Psychedelics?
These are substances that alter perceptions and moods. After taking a small amount of psilocybin, it is broken down into a digestive system and affects all of our senses. Psychedelics include: psilocybin, MDMA, LSD, Ketamine, DMT, and mescaline.
New bill to Decriminalize Psychedelics
The bill was introduced by California Senator Scott Wiener citing that strict laws and the spending millions on the war against drugs has been a complete failure for the state of California. It has not curbed drug use, and it has put non-violent victimless 'criminals' in prison, sometimes for longer periods than violent offenders. Recently, the Public Safety Committee has also approved the proposal.
SB 519 addresses the following:
With the help of a regulatory system, California will give safe access to some of these substances in a controlled way
If adults 21 or older possess psilocybin mushrooms, DMT, ibogaine, LSD, there will be no legal penalty
It can be used as medical treatment for anxiety and depression
The pros and cons of these drugs will be further researched as time progresses
This bill will further be headed towards Senate Appropriations Committee. The legalization will still prohibit the cultivation of mycelium and derivatives of mescaline. However mescaline/peyote has spiritual importance to Native Americans. For decriminalization, California has set a target of 623,212 authentic signatures to qualify for Nov 2022 ballot.
What is the Reason behind Decriminalization?
Decriminalization of psychedelics is the evolution of mental health, repairing the shortcomings of the war on drugs, and lifted restrictions in medical research. Because according to Senator Scott Weiner, "this bill is health-related, not crime-related and a positive step towards moving out of drug war."
Strict legal laws are also barriers in scientific research. Many pieces of evidence came forward for positive aspects of psychedelics. Research carried on cancer patients by John Hopkins showed the effectiveness of psilocybin, suffering from depression due to cancer.
Individual evidence also became famous when people said that they felt far better mentally after using this substance. Doctors also find positive aspects in psychedelic-assisted therapies in the treatment of mental health.
Expunging Criminal Records
As soon as this bill becomes legalized, penalties will be entirely removed from prior offenses, and their records will be expunged. Helping those unfortunate victims of the war on drugs to live in good conditions, and back in society.
After this bill gets through and becomes law, adults will be able to cultivate, keep, sell and consume these magic mushrooms.
Although this is a start of a new and positive thought process, it will take time. More research should be carried out before setting the dosage of psychedelics in medical treatment, and to prevent the abuse of the substances. Psychedelic research has shown various unwanted side effects along with the positive results, although minimal.
Contact a California Criminal Defense Attorney
If you or a loved one have recently been arrested in Southern California and have a pending criminal or DUI case, it's vital to your freedom that you find a quality Los Angeles Criminal Defense Attorney as soon as possible to get your case dismissed or drastically reduced. Contact Esfandi Law Group for a free consultation today.
Need a Criminal Defense Attorney? CALL NOW: 310-274-6529
Seppi Esfandi is an Expert Criminal Defense Attorney who has over 20 years of practice defending a variety of criminal cases.