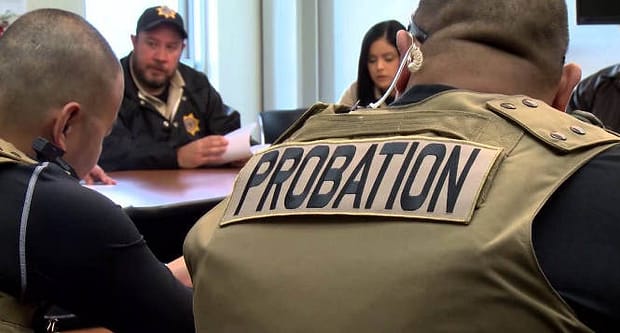 Early Termination of Probation
Under California Penal Code 1203.3, a defendant can petition the court for early termination of probation. If granted, the defendant's conviction can usually be expunged at the same time.
A judge will only consider granting an early termination of probation when the defendant has successfully completed all the terms of his or her probation.
There are three things that judges will look at when considering a 'motion for early termination of probation':
Did the defendant successfully complete all requirements of probation?
Did the defendant pay all the fees and fines?
Does the defendant have a compelling reason for ending probation?
In most sitautions, the defendant filing the motion has an urgent need to have their probation terminated and the crime expunged from the public record. For example, The defendant's probation period is preventing them from obtaining gainful employment or receiving a promotion at work. It's always best to have your attorney help with filing the motions and advocating for you, properly.
Reasons to Terminate Probation
There are several good reasons a defendant should terminate their probation:
Other advantages a defendant may gain by terminating their probation:
Removal from a sex offender list.
Restore your right to bear arms.
When Can an Early Termination of Probation be Filed?
Penal Code 1203.3 PC states that the judge can terminate a defendant's probation "at any time during the term of probation". But judges generally won't terminate a probation until the defendant completes:
Misdemeanor: at least 12 months of the probation sentence
Felony: at least 18 months of the probation sentence.
This is just a general rule. Each case is unique and your situation may be an exception. A good criminal defense attorney can advocate for you if your circumstances call for an earlier termination or even a modification.
Probation Modification
There are times when the judge likely won't terminate your probation altogether, but you may want a specific term of the probation modified.
For example, if the requirement to meet your probation officer, or complete hours of work on a weekly basis affects your ability to work at your new corporate job, you can request that the court grant a probation modification.
If granted, they may change frequency of your requirements, or offer another solution. It's entirely up to the judges discretion as to how the court will handle your request.
How Do I Request an Early Termination of Probation?
In order to obtain probation termination or modification, according to California Penal Code 1203.3 PC, your criminal defense attorney must file a motion with the court, as well as the prosecutor at least two days prior to the date of the hearing.
Additionally, your attorney should talk directly with the prosecutor about your case. This gives your lawyer an opportunity to:
Advocate for you and explain why you are a good candidate for early termination of probation
Request that the prosecutor supports the motion in the hearing (or not oppose it)
Make sure it will be a smooth probation hearing.
During the 'early termination of probation' hearing, your defense lawyer will explain to the judge that your "good conduct" is evidence that you are reformed, and that your specific urgency (new job, promotion, etc) for the termination justifies the request. The judge will decide if terminating your probation would "best serve the interests of justice".
Do You Need a Criminal Defense Attorney?
If you or a loved one are facing criminal charges of any kind in Los Angeles, or the Southern California area, you need to hire an attorney who has long-standing professional relationships with the Judges and District Attorneys, as well as proven track record. Don't panic. We're here to help. Get a FREE consultation.
Call Us: 310-274-6529
Seppi Esfandi is an expert in Criminal Law who has over 20 years of practice defending a variety of criminal cases.