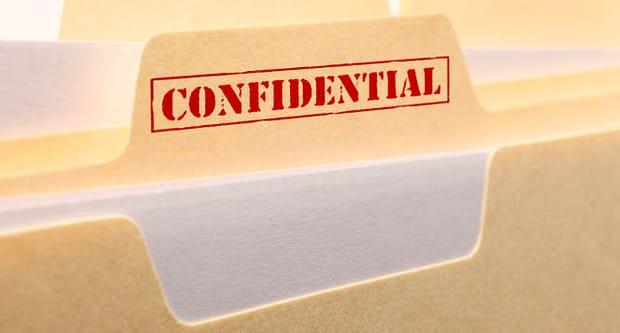 Criminal Background Checks and Sealing Arrest Record
We've all been there—one of those nights. Perhaps you behaved a little out of character, or maybe it was just a case of being in the wrong place at the wrong time. Either way, getting arrested is no fun and not something most people would prefer having on their record if given an option.
Well, fortunately for some, there is recourse to having an arrest record sealed and destroyed in Los Angeles.
Under California law, those who have been arrested—but not convicted—have an automatic right to have their arrest records sealed and destroyed. An arrest that leads to no conviction can pertain to a variety of circumstances.
For instance:
Criminal charges were never formally filed;
Criminal charges were filed but subsequently dismissed;
The accused completed a court ordered pretrial diversion program;
The accused was found not guilty at trial; or
The accused had his/her conviction vacated or overturned on appeal.
Penal Code Section 851.87 was enacted in October 2017, as California Senate Bill 393, signed into law by then-Governor Jerry Brown. This law authorizes a person who was arrested and has successfully completed a pre-filing diversion program, a person who has successfully completed a specified drug diversion program, or a person who has successfully completed a specified deferred entry of judgment program to petition the court to seal his/her arrest records. See SB 393.
Furthermore, this law also specifies that any arrest with regards to the defendant participating in certain other deferred entry of judgment programs, upon completion, shall be deemed not to have occurred at all.
This bill, as discussed above, most critically also authorizes a person who has suffered an arrest that did not result in a conviction to petition the court to have his/her arrest sealed. Under the bill, a person would be ineligible for this relief under specified circumstances, including if he/she may still be charged with any offense upon which the arrest was based. Ultimately, the law codified the right of individuals to have their arrest records sealed as a matter of right.
Some perks of sealing an arrest record include:
The arrest will not appear on most criminal background checks;
Records of arrest (including but not limited to police reports, fingerprints, booking photos and/or rap sheets) will be deleted.
Although it may not seem like something of the utmost import, being able to seal and destroy an arrest record is an enormous opportunity for those who qualify under the statute.
A California arrest record is a report produced by police or another law enforcement authority after a person has been arrested or detained. The document is considered a criminal record and is made for arrests involving both misdemeanors and felonies.
These records are considered public records and people can access them by requesting the same from the court of jurisdiction over the criminal case, or by contacting the agency that made the initial arrest.
Not only are arrest records accessible to the public, but prospective employers can easily obtain a copy when performing a routine background check.
There are exceptions to sealing a record as a matter of right, however. If an individual has a history of certain prior convictions, he/she would be ineligible for relief under Penal Code Section 851.87. For example, those with a history of the following crimes cannot seek to have their records sealed and destroyed, even if the arrest did not result in a conviction:
Domestic violence charges;
Child abuse charges;
Elder abuse charges.
Nevertheless, even in these scenarios an arrest record may still be sealed if a judge determines the same would be in the best interests of justice.
Prior to enactment of SB 393, the original mechanism for most to have their arrest record sealed and destroyed was Penal Code Section 851.8. This clause, like its progeny, applied to those who had been arrested, but had not been formally convicted on any charges. However, the old provision enumerated under Penal Code Section 851.8 required the court to find factual innocence of the accused in order to seal his/her record. The burden under this Section was on the defendant to prove his/her innocence; however, Penal Code Section 851.87 provides for the same arrest records to be sealed and destroyed as a matter of right.
There are several other clauses in the Penal Code which allow for criminal records to be sealed, however, these provisions all require some sort of action on the part of the defendant. For instance, Penal Code Section 851.90 allows a defendant who successfully completes a drug diversion program to have his/her record sealed and then destroyed after three years.
Penal Code Section 1203.4 also allows someone who successfully completes probation for certain offenses to have the plea withdrawn and the case dismissed.
Section 851.87, however, is the only Penal Code provision which allows for the automatic right to seal and destroy past arrest records. Although courts are required for the most part to grant such automatic sealing, the prosecution has the ability to challenge any particular dismissal and/or redesignation. That's why it's important to petition the court on your own behalf with a knowledgeable criminal defense attorney by your side.
Regardless of your age—adult or juvenile—or when your past conviction may have taken place—26 years ago or six years ago—it is important to meet with a skilled criminal defense attorney who can make sure your matter gets dismissed and sealed. No matter what the charges may be for, an arrest record can have serious implications for someone accused of a crime such as child custody issues, adoption eligibility, school admissions, employment and credit applications, licensing privileges, and obtaining insurance just to name a few.
Therefore, if you have any type of past arrest lingering on your record, you want to be sure to meet with a seasoned criminal defense attorney who's privy to the new regulations and can use them in your defense or in order to seal and destroy any previous records.
We're Here to Help
If you or a loved one needs to have their arrest record sealed (PC 851.8 or PC 851.91), or a conviction expunged in the Southern California area, we invite you to contact us immediately for a free case review.
Our experienced and assiduous attorneys will be sure to fight until the end to achieve the desired results.
Need a Criminal Defense Attorney? CALL NOW: 310-274-6529
Seppi Esfandi is an Expert Criminal Defense Attorney who has over 20 years of practice defending a variety of criminal cases.