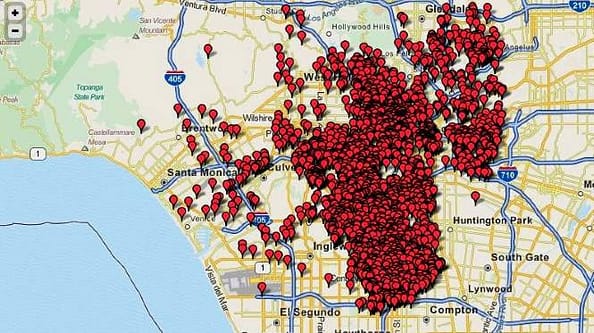 Is it Possible to be Removed from the Sex Offender List?
Absolutely Yes!
The new Senate Bill 384 applies to the state of California. Effective since January 1st 2021, it changes how sex offenders are categorized. How So?
Previously, if an individual was convicted of being a sex offender – they would be registered as sex offenders for life.
But with the new bill, individuals are categorized through a risk assessment (performed by California's Department of Justice).
The risk assessment looks at a variety of factors. But it aims to define the likelihood of an offender repeating their offense in the future.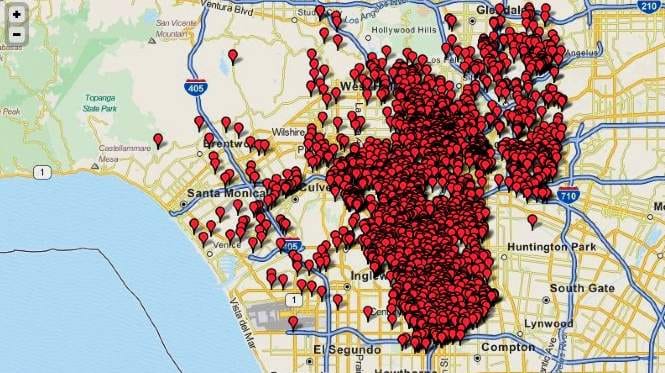 LA sex offenders on a map
New Tier System
Senate Bill 384 establishes three tiers for adult offenders, and two tiers for juvenile ones.
Tiers set the amount of years that an individual remains legally as a sex offender. For juveniles, those would be the five and ten year tier (juveniles are never registered for life).
As for adults, years of registration are as follows:
Tier One: 10 years
Tier Two: 20 years
Tier Three: Lifetime
Obviously, the durations are still severe. 10 and 20 year registrations are enough to cripple an individual's public image and life. However, this article won't explore the adult tier system.
Instead, we'll look at how juveniles can be removed from the list of sex offenders.
Why is This Important?
If you're the guardian of a minor sex offender, then you might be worried about their academic future.
Clearing a minor's record ensures little hassle when applying for schools, universities, and even low income jobs.
Petitioning a Juvenile's Sex Offender Status
According to Penal Code section 290.5 amended under Senate Bill 384 – individuals with minor offenses can petition to have their sex offender status terminated.
However, this option isn't currently available. It'll be in place by July 1st this year. Also, a petition can only be submitted after an offender's next birthday following their conviction.
This means the process might take a while for your minor.
Location
Juveniles can petition solely with a juvenile court.
Also, they must complete their petition forms. They must request proof of registration from different laws enforcement agencies.
Who Reviews the Petition?
The juvenile or superior court reviews the petition.
They can deny petitions without hearing (according to Pen. Code section 290.5), while stating the reason for denial.
But this shouldn't be a cause for panic, since there's still a workaround.
If a court reject a petition, then re-petitioning is possible. The date is set by the court, but it is normally more than a year, and less than 5 years.
Are All Juveniles Allowed to Petition?
Some individuals are ineligible to petition, and they include:
Being in custody, on parole, supervised release, probation.
Not fulfilling the filing and service requirements.
Time extended to re-evaluate the juvenile's tier (due to pending charges).
Also – Don't Forget Megan's Law Website
While petitioning, try to get your minor's name off Megan's Law Website as fast as possible.
This is a public registrar accessible online. And while it doesn't register all offenders, it is a source used by organizations evaluating students and/or employees.
Getting them off the registrar is easier than petitioning, and is often a major step as you battle for your minor's status!
Contact a California Criminal Defense Attorney
If you or a loved one are interested in being removed from the sex offender list, it's vital that you find a quality Los Angeles Criminal Defense Attorney who can take care of it all for you. Contact Esfandi Law Group for a free consultation today.
Need a Criminal Defense Attorney? CALL NOW: 310-274-6529
Seppi Esfandi is an Expert Criminal Defense Attorney who has over 20 years of practice defending a variety of criminal cases.