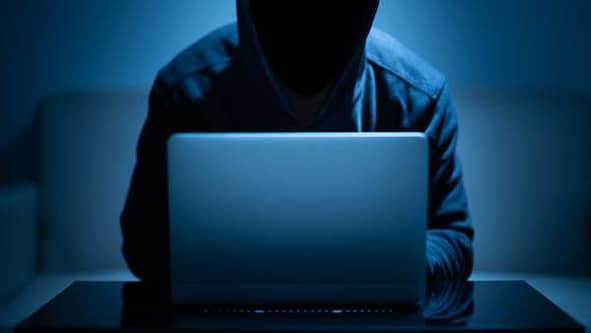 Cyberstalking in California
In the day and age of the Internet, how people are harassed, threatened or stalked has changed dramatically. Technology has done wonders for us, but it has also widened the means and ability of individuals to contact each other – more often than not, in a negative or cruel manner. In California, for example, cyberstalking is governed by Penal Code Section 646.9.
This Section makes it a crime for any individual to willfully, maliciously and repeatedly follow or harass another person with the intent to place that person in reasonable fear for his or her safety, or the safety of his or her immediate family. PC § 646.9(a). This clause can apply to stalking in any of its varied forms: in person, telephonically, online, and the like.
The Penal Code underscores this catch-all when defining "credible threat" to mean a verbal or written threat—including that performed through the use of an electronic communication device—or the combination of verbal, written, or electronic conduct, made with the intent to place the victim in reasonable fear for his or her safety or the safety of his or her family. PC § 646.9(g). An electronic communication device can include, but is not limited to:
Landline telephones
Cell phones
Computers
Video recorders
Fax machines
Pagers
PC § 646.9(h)
California has always been before its time and may have created such an inclusive list of devices and means of communication considering it was the first state to pass an anti-cyberstalking law. In 1999 the California Legislature amended the definition of credible threat (an element of the crime of stalking) contained within PC 646.9 to include "electronically communicated" threats. The amendment was made to enumerate cyberstalking as a crime in order to prosecute 50-year-old Gary Dellapenta, a former security guard who pleaded guilty to soliciting the rape of a woman who rejected his romantic advances using the Internet.
[Note: California also passed the first general anti-stalking statute in 1991 following the murder of actress Rebecca Schaeffer by an obsessed fan]
Although California has been notoriously liberal and was the inaugural state to enact statutory consequences to cyberstalking, Section 646.9 does not cover emotional distress suffered by the victim(s) of such horrific experiences, as do several other state statutes. Take for example Illinois' cyberstalking statute:
"A person commits cyberstalking when he or she engages in a course of conduct using electronic communication directed at a specific person, and he or she knows or should know that would cause a reasonable person to:

Fear for his or her safety or the safety of a third person; or
Suffer other emotional distress.
720 Ill. Comp. Stat. § 5/12-7.5(a)
Or consider Florida, which defines the term "cyberstalk" as seeking "to engage in a course of conduct to communicate, or to cause to be communicated, words, images, or language by or through the use of electronic mail or electronic communication, directed at a specific person, causing substantial emotional distress to that person and serving no legitimate purpose." Fla. Stat. § 784.048(1)(d).
In a strange turn of events, the term "substantial emotional distress" was excised from the California stalking statute in the case of People v. Ewing, 76 Cal. App. 4th 202 (1999). In the matter, the Fourth Circuit Court of Appeals agreed that the prosecution failed to establish the victim had suffered substantial emotional distress at the hands of her assailant. Id. at 202. The Court found the phrase to mean, "…something more than everyday mental distress or upset. In other words, the phrase 'substantial emotional distress' entails a serious invasion of the victim's mental tranquility." Id. at 211. The Court also found that although the victim suffered sleepless nights and had joined a support group for battered women, such substantial emotional distress was not proven because the victim's conduct did not rise to the level of severity required. "Without evidence as to the severity, nature or extent of a victim's emotional distress, the burden of proof is not met." Id. at 212.
Instead, the requirement that a victim be placed in "reasonable fear for his or her safety or the safety of their immediate family" has become sufficient to establish the crime of stalking. PC § 646.9(a). Although the assailant should have the apparent ability to carry out the threat so as to cause any reasonable person to fear for his or her safety or the safety of his or her family, it is not necessary to evidence that the defendant had the intent to actually carry out the threat (i.e., an incarcerated person can still be found guilty of cyberstalking so long as his/her victim was placed in reasonable fear for their or their family members' safety). See People v. McClelland, 42 Cal. App. 4th 148 (1996); People v. Carron, 37 Cal. App. 4th 1233 (1995). This element can be established through actions taken by the victim, such as informing friends, family or coworkers about the threat, hiring personal security or protection, taking self-defense classes, changing his or her daily routine, adding additional security measures around the home and/or work, avoiding public spaces, changing phone numbers, email addresses, or even relocating. As part of a thorough investigation, a victim will be asked to detail what their daily routine looked like prior to the stalking, versus the victim's present routine in comparison.
Federal law also covers cyberstalking, including the substantial emotional distress component. Under 18 U.S.C. § 2261A, cyberstalking is prohibited, criminalizing the use of the mail or "any interactive computer service, or any facility of interstate or foreign commerce to engage in a course of conduct that causes substantial emotional distress to [a] person or places that person in reasonable fear of the death of, or serious bodily injury to" the person. 18 U.S.C. § 2261A(2).
Critics complain that these laws are too broad and penalize protected speech. Some believe the provisions could apply to moderate speech, not meant to threaten or harass. Cyberstalking laws, however, involve unprotected conduct or unprotected speech, such as true threats; constitutionally protected activity is not incorporated within the meaning of credible threat, as devised under statute. On the other hand, in a 2017 survey, the Pew Research Center found that forty-four percent of Americans have been personally subjected to harassing behavior online and sixty-six percent have witnessed these behaviors directed at others.
Although PC Section 646.9 is the main anti-cyberstalking mechanism, California's Penal Code also makes it illegal to use an electronic communication device to make repeated contact with another person with the intent to harass or annoy, or to make a single intentionally harassing contact if it includes any obscene or threatening language. PC § 653m. In addition, it is illegal to make credible threats by means of any electronic communication device, including but not limited to telephones, cell phones, smart phones, tablets and computers. PC § 442. It is also a crime to use an electronic communication device to distribute personal information of another person without their consent and with the intent to harass them or cause them fear. PC § 653.2.
Being a victim of a crime is a daunting experience. Cyberstalking is a serious crime that can have severe implications for both the victims and perpetrators (the crime itself is a misdemeanor, making it punishable by imprisonment in a county jail or state prison for up to one year and/or by a fine not to exceed $1,000). If you have been charged with cyberstalking, it is important to speak with a knowledgeable criminal defense attorney as soon as possible. If you are a victim, please reach out to those around you for help or contact one of the available resources below.
Cyberstalking Resources:
CA Attorney General's Cyber Exploitation Website
Cyber Civil Rights Legal Project
The Victims of Crime Resource Center
Attorney General's Cyber Exploitation Website
Do You Need an Attorney?
A good criminal defense attorney can help you turn obstacles into fair chance success using the courts.
Need a Criminal Defense Attorney? CALL NOW: 310-274-6529
Seppi Esfandi is an Expert Criminal Defense Attorney who has over 22 years of practice defending a variety of criminal cases.