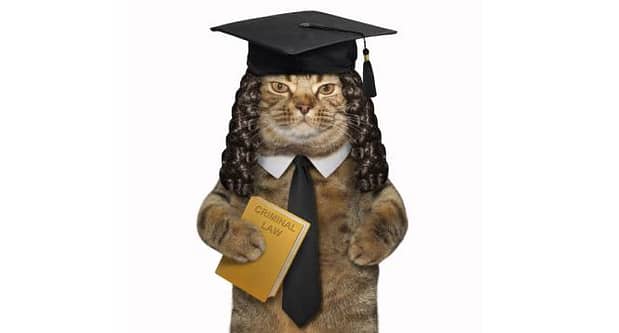 Strict Liability Law in California
"Strict liability" is a legal doctrine that exists when a defendant is held liable for an action that results in injury, regardless of whether or not they had intent to cause harm.
Under California law, strict liability applies under these two common circumstances:
When a dog bites and hurts the plaintiff.
The defendant designs, manufactures or sells a product that causes harm to the plaintiff.
In each of these cases, proving negligence is not required, which differs from most other personal injury cases in which a defendant must have acted negligently in order to be found liable. Under these rare circumstances where proving negligence is not required, it's known as strict liability.
Dog Bite Strict Liability
California Civil Code section 3342 states that dog owners are liable for damages another party suffers after being bitten by their dog(s) if:
The attack happens in a club place
The attack happens while the plaintiff is lawfully in a private place, such as the defendant's home or property.
Under this statute, the dog's past aggressive behavior and the owner's knowledge of this aggressiveness do not matter. However, trespassers aren't protected by this law since they are not lawfully on the premises. The exception to this is that postal and other government employees on the property for official business are protected by this statute since they are lawfully on the property.
Product Liability Law in California
Under California law, anyone who designs, manufactures, or sells a faulty product is held strictly liable for any injuries caused to another party by said product.
The specifics of the law vary slightly depending on the type of defect. But, in general, the plaintiff is only required to prove:
The defendant designed, manufactured, distributed, and/or sold the defective product.
The plaintiff was using the product for its intended purpose when they were injured.
The product had a design or manufacturing flaw or contained inadequate warnings before it left the defendant's possession.
The product's defect played a significant role in the plaintiff's injury.
The plaintiff was, in fact, injured.
Design Defects
When considering whether a product had a design defect, the court will consider the following factors:
The likelihood that danger would occur using the product.
The gravity of the danger associated with the product's design.
The feasibility of an alternative design that's safer.
The cost to improve the design.
Disadvantages to users of the alternative design.
Manufacturing Defects
A manufacturing defect is different than a design defect. For example, say a product is designed properly but develops a defect during or because of the manufacturing process that causes it to deviate from its design.
We can illustrate this through the manufacture of ladders. The company uses premium-strength aluminum when designing the ladders to provide the utmost strength and security for users. During the production of a ladder, an assembly line employee uses normal aluminum on the ladder. This would cause the ladder to offer less support and be potentially dangerous for people climbing the ladder. This is known as a manufacturing, not design defect.
Inadequate Warnings
A product is considered to have an inadequate or defective warning when it:
Had potential risks that were known or should have been known.
These potential risks presented substantial danger when the product is used as intended.
Ordinary product users would not have recognized these risks.
The manufacturer did not properly warn of these risks.
Why do I need an Attorney?
One question we often come across in these types of questions is, "if the defendant is held strictly liable, why do I need an attorney?"
No matter what kind of case you are involved in, you should always seek the counsel of an attorney to win your case and/or obtain a favorable settlement.
You will still be required to prove the product was defective after leaving the defendant's possession, something a skilled attorney will know how to do.
Working with an experienced attorney will help you prove all elements of your case thoroughly in order to receive the compensatory damages you deserve, including damages for:
Medical bills
Lost earning capacity
Lost wages
Pain and suffering
We Can Help
If you've been the victim of a recent dog bite or defective product, contact Seppi Esfandi today. We look forward to helping you.
Need an Attorney? CALL NOW: 310-274-6529
Seppi Esfandi is an Expert Attorney who has over 21 years of practice defending a variety of cases.