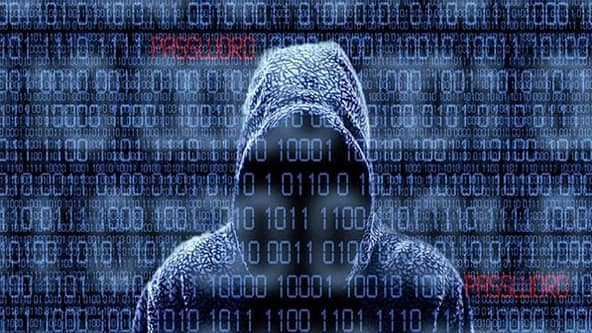 Crimes Over the Internet
The term "cybercrime" often evokes an image of someone in a foreign country hacking a major government agency when, in reality, cybercrime in California covers a wide range of conduct. This is in addition to any federal crimes that can be committed using the Internet.
Common Types of Cybercrime in California
Stealing passwords, hacking someone's network to monitor their activity, and/or accessing someone's email without their permission are common examples of accessing a device or the data it contains. While relevant offenses typically include some kind of use of the information accessed, the act of obtaining unauthorized access to a device or network is unlawful in and of itself with penalties of up to three years in prison and fines of up to $5,000, or both. Consult a licensed attorney to learn more about your case and what punishments you may face.
Phishing is defrauding an Internet account holder by posing as a legitimate company to get their personal financial information. (See California Penal Code section 530.5, 484e et seq., and Business and Professions Code section 22948.)
The conduct explained below may also qualify as a federal offense for mail fraud.
Phishing is a very common kind of Internet fraud where people will receive an email posing as a legitimate correspondence a reader would expect from a bank or other company the reader regularly does business with. Unbeknownst to the reader, the email contains links or attached files that fraudulently coax the reader into disclosing sensitive information that can be used to steal their money, or use associated accounts to purchase good sent through the mail. Often the sensitive Information obtained from the victim is sold to third parties both inside and outside the United States. This information includes, but it not limited to, Social Security numbers, drivers license information, credit card numbers, PIN numbers, and even someone's date of birth.
Keep in mind that there are multiple related offenses associated with various kinds of financial information, including identity theft and the unlawful possession of credit card info. See our article on credit card fraud for more information.
These crimes can take several forms but typically begin as an unexpected email to an unsuspecting reader. The email usually explains an elaborate situation where goods or money is being held for the benefit of the reader, but where the goods or money can be released if a payment of some kind is made using untraceable means like gift cards, money orders, or foreign wire transfers. What ends up happening is that the reader loses out on their hard earned money but receives none of what was promised in the email.
Another common scam is where goods sold on an Internet site are not what they were purported to be, or are never shipped after payment. This can include counterfeit designer goods, or simply the sale of a deceptively described item with the intent to separate well-meaning consumers from their money. Very often this is also a federal crime.
Possible Defenses for Cybercrime in California
There are multiple ways to fight a case related to cybercrime, but these cases are often highly complex and require a careful professional that has all of the relevant information at their fingertips. The presumption of innocence, which requires that the prosecution prove all elements of an offense beyond a reasonable doubt, is ever-present, but there may be defenses built into various laws that only a licensed attorney can adequately advise you of.
RELATED ARTICLE: What is Cyberstalking?
Free Consultation
If you have recently been arrested for a Cybercrime or related offense, please don't hesitate to call us for a free, no-obligation consultation with Seppi Esfandi. During your call, Esfandi will hear the details of the case and advise you on the best approach to defend yourself. If you wish, a consultation in our office can be promptly scheduled.
Call Us for a FREE Case Review: 310-274-6529