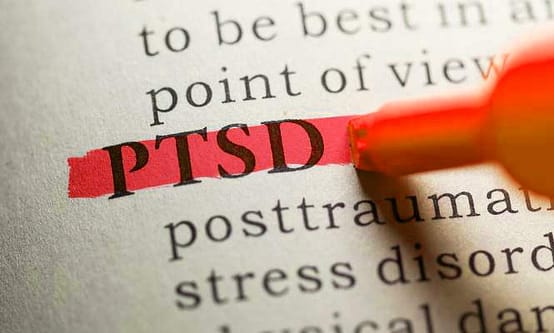 Military Diversion for California Veterans
Studies show that as much as 30% of veterans experience Post Traumatic Stress Disorder (PTSD). The courts have recognized a link between the symptoms of PTSD, including disassociation, flashbacks, sleep disturbance, and mood swings, and criminal behavior.
What is military diversion?
California veterans and active-duty military members who suffer from mental health issues and/or trauma may be eligible for something known as military diversion., which allows defendants to seek treatment instead of receiving jail time as punishment for crimes committed. Military diversion is authorized by California Penal Code 1001.80, which allows a judge to postpone criminal proceedings for misdemeanor crimes while the defendant receives treatment for:
PTSD
Sexual trauma
Traumatic brain injury
Substance abuse
Mental health issues
After an eligible defendant successfully completes the military diversion program, the charges against them will be dropped. If the defendant does not successfully complete the program, the criminal process resumes.
Military diversion is typically only available to first-time offenders.
What is PTSD?
Post-traumatic stress disorder (PTSD) is a mental health condition that many people experience after undergoing a traumatic experience like combat or sexual assault. It's important to point out that not everybody who goes through trauma develops PTSD.
PTSD symptoms
Typically, PTSD symptoms start within three months of a traumatic incident, but they have also been reported to appear years after the incident.
In order to be diagnosed with PTSD, an adult must experience all of the following for at least a month:
At least one re-experience symptom: Flashbacks, nightmares, frightening thoughts.
One symptom of avoidance: Avoiding places, events, people that remind the person of their trauma or avoiding all thoughts and feelings associated with the trauma.
At least two arousal and reactivity symptoms: being easily startled, feeling "on edge," problems sleeping, angry outbursts.
At least two cognition and mood symptoms: Difficulty remembering key features of the traumatic event, negative thoughts, distorted feelings of guilt and blame, loss of interest in favorite activities.
Benefits of Military Diversion
Some of the benefits associated with military diversion in California include:
The chance to avoid jail time for a misdemeanor crime committed.
After completing military diversion, you don't have to disclose the arrest for said crime during a job application and/or interview.
The treatment plan for military diversion is much less strenuous than the requirements for Veteran's Court.
Am I eligible for Military Diversion?
To qualify for military diversion, you must:
Be a current or former member of the United States military.
As a result of your military service, you suffer from PTSD or one of the above-listed conditions.
Be accused of a misdemeanor crime.
Have received an honorable discharge or other-than-honorable discharge (not a dishonorable discharge).
You have never participated in any diversion program before.
Not have a past conviction for the same offense.
The court finds that you have a qualifying diagnosis from a medical professional or from your military medical records
How do I apply for Military Diversion?
If you are a California veteran accused of a misdemeanor crime, your first step should be to seek legal counsel from an experienced defense attorney. Your attorney will request military diversion from the court. The court may then request an assessment to determine eligibility. If the court finds you do qualify for military diversion, you will officially be placed into a pretrial diversion program. The court will postpone criminal proceedings for up to two years while you undergo treatment.
Are there any other conditions for participation in military diversion?
You must comply with all conditions of military diversion, including:
Attending treatment sessions and counseling
Random alcohol and drug screening
Satisfactory reports from the agency administering your treatment program
Will my arrest still be on my record after military diversion?
No, as long as you meet all of the program's conditions, the charges will be dropped, and your arrest record will be sealed.
How We can Help
If you are interested in learning more or starting the application process for military diversion in California, contact our experienced Los Angeles criminal defense attorneys today. Our experienced and assiduous attorneys will be sure to fight until the end to achieve the desired results.
Need a Criminal Defense Attorney? CALL NOW: 310-274-6529
Seppi Esfandi is an Expert Criminal Defense Attorney who has over 20 years of practice defending a variety of criminal cases.