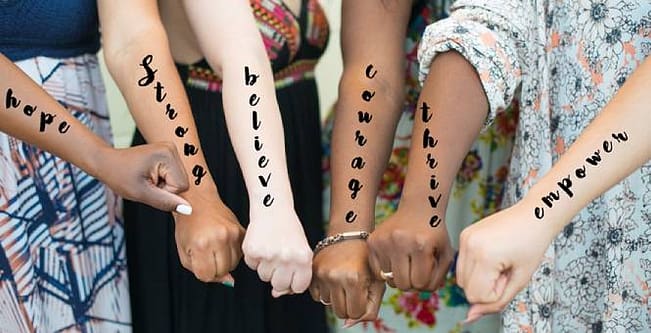 The Reasons Child Trafficking Happens
Child trafficking is the transfer and transportation of kidnapped children for slavery, sexual exploitation, adoption, or forced labor. It can be related to the current ongoing slavery. Children are obtained as enslaved people to help in illegal activities such as domestic workers, child soldiers, drug trafficking, and prostitution, among other illegal activities.
A child is anyone below the age of 18 years. One of the main outstanding reasons for the trafficking of children is sexual exploitation, drug trafficking, and forced marriage. Vulnerable children, orphans, runaways, neglected children, and sexual assault victims are at the risk of encountering some child sex exploitation.
Child Sexual Exploitation
Child Sex exploitation is the recruitment, transportation, soliciting, or patronizing of a minor to involve them in commercial sex actions. The traffickers, who commit these crimes, study the market by identifying children as the most vulnerable of them; hence they can easily manipulate and control them. Since these children often need one thing or another, they lure them with food, love, affection, shelter, and clothes that they are in desperate need of. After the child completely puts their trust in the trafficker, they are slowly engaged in sexual acts such as prostitution. To avoid easy identification by family and friends, the children are transported to new states with others being alter their physical appearance.
These children work under threat and fear; they are always obedient and loyal to their trafficker. With the increasing technological advances, child trafficking is on the rise, for social media provides a perfect platform for advertising. The media has become the market for sexual purchases and schedules with minors. Traffickers use the internet to explore more clients exposing the children to increased risk. Moreover, some children available on social media handles also face the risk of trafficking when lured by the traffickers to meet in specific locations. The traffickers build relationships with the children, especially those looking for sympathy due to the loss of a parent or those suffering at the hands of their guardians. As they seek refuge, they are made to believe in the trafficker as their best friends; upon planning a meet-up, they end up in the child sex trafficking business.
Investigations on child sexual exploitation pose obstacles that the law enforcers are yet capable of overcoming. However, there are various agencies that have taken up the role of ensuring that their children's rights are protected at whatever cost. They ensure the traffickers are prosecuted and made to pay for their crimes. In the process of acquiring new victims, traffickers leave behind a trail of evidence that can be used to track them back. There are witnesses who are ready to speak despite a few who fear being harmed or those who have totally been brainwashed and could withhold information. Despite the availability of some evidence catching the real traffickers may be much tougher and more time-consuming. The children victims often have gone through a lot and try to survive by any means; this makes it difficult for them to bounce back to the normal world. Some are left with physical damage, psychological problems, and depression, and some become total drug addicts.
Children under Prostitution
Traffickers use manipulative methods such as drugs to get children into prostitution. This could be within the state or elsewhere without their notice. Technology has helped in the advancement of prostitution since it has become a marketing platform. These sexual acts have left children with a lot of diseases such as STIs, physical injuries from clients, and drug addiction. Psychologically the children suffer from low self-esteem and depression. The federal government has taken it upon itself to ensure that they have enacted enough laws to protect the children against such acts through the Federal Law on Child Sex Trafficking.
Role of the Child Exploitation and Obscenity Section (CEOS)
This is the department started to ensure children's welfare is protected at all times. The section works hand in hand with the Federal Government and other governmental bodies to help investigate child trafficking. They are also responsible for enacting laws that prohibit the sexual exploitation of children. CEOS trains other bodies on the methods to conduct investigations effectively.
Wrongfully Accused of a Crime?
You need an experienced lawyer to fight for your freedom and your rights.
Need a Criminal Defense Attorney? CALL NOW: 310-274-6529
Seppi Esfandi is an Expert Criminal Defense Attorney who has over 21 years of practice defending a variety of criminal cases.