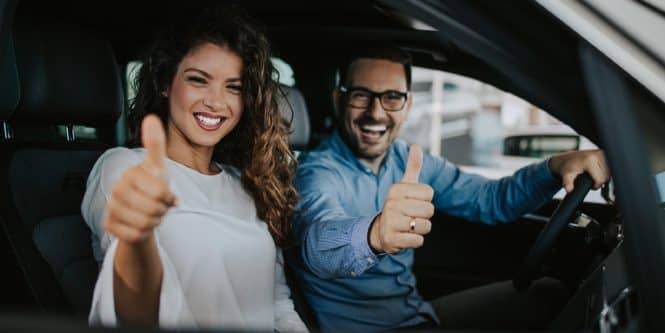 California DUI Programs Designed to Keep You Mobile
The law considers convictions for drunk driving differently from other misdemeanors. The repercussions of a DUI conviction extend beyond penalties and even prison time. There are limitations on the defendant's ability to drive immediately after a DUI conviction. The sanctions' combination of financial constraints and educational requirements is meant to prevent recidivism.
California DUI School is an alcohol education and prevention program mandated by California's courts and DMV. A motorist must enroll in DUI school in California if convicted of a DUI or "wet" driving conviction, including:
The State licenses providers of DUI education programs. Almost 500 DUI programs are certified by the state and managed by over 250 service providers. Licensed providers conduct only in-person sessions.
The DUI Programs
There are various kinds of DUI programs in California. The duration of these programs varies depending on the DUI conviction severity. Courses for repeat offenders may range from 12 hours over a few weeks to 30 months.
Wet Reckless Program
Under California law, drivers convicted of driving recklessly with alcohol in their system are subject to the least stringent education obligations. Drivers convicted of wet reckless driving are forced to complete 12 hours of lessons, often for six to twelve weeks.
A motorist will not initially be charged with a wet recklessness crime. This accusation exists instead as a plea bargain that a motorist may accept under particular conditions.
First-Time Offenders
For your first DUI conviction in the last ten years, you will be forced to enroll in one of two DUI education programs. If convicted of driving with a BAC below 0.20 percent, you must complete a 30-hour program for three months. This program includes drug and alcohol education sessions and counseling.
If your DUI conviction were for an offense with a 0.20 percent or above BAC, your education program would be significantly more comprehensive. The program comprises 60 hours of counseling and drug and alcohol education seminars for nine months.
Second-Time Offenders
If you have been convicted of a second DUI within the prior ten years, California requires you to complete an 18-month DUI education program. The program comprises 52 hours of group therapy and 12 hours of drug and alcohol education.
Contrary to prior levels of education requirements, the second-time offender program includes more than counseling and drug and alcohol education programs. Program participants must also undergo community reintegration monitoring, which takes roughly six hours. Additionally, you must have individual interviews with a counselor every two weeks during the program's first year.
Third Time Offenders
Even if you have two or more prior offenses, the 18-month program is the most extended schooling requirement in some areas of California. However, suppose you are facing a third or subsequent DUI conviction in the greater Los Angeles region during the previous ten years. In that case, you may be compelled to participate in the third-time offender program.
If convicted of a third DUI in Stanton, the program for third-time offenders lasts 30 months. It includes 12 drug and alcohol education seminars and 78 hours of group therapy. Additionally, you must do between 120 and 300 hours of community service. Throughout the program, you'll be expected to have frequent, individual interviews with a counselor.
Who pays for DUI classes, and how much do they cost?
Unfortunately, offenders must pay for all these costs, starting with a down payment when signing up for the course.
A twelve-hour program costs $200 – $300
Three-month program costs $450 – $550
Six-month program costs $750 – $950
Nine-month program costs $1,000 – $1,250
The eighteen-month program costs $1,550 – $1,750
A thirty-month program costs $3,000
What If you Cannot Afford DUI Schooling fees?
The expense of a DUI may be burdensome, particularly for individuals who cannot afford DUI training. The good news is that California grants waivers to people who cannot afford court-ordered school fees. DUI program providers may assess offenders financially; however, granting waivers depends on the offender's finances. Therefore, it is required by law that the defendants provide proof of their income.
What Happens if You Fail to Complete the Program?
If you don't finish the program, your service provider must notify your judge, who might issue a bench warrant for your arrest. In most cases, arrest results in a new probation hearing when further sanctions, including extra sentences, are considered. Furthermore, you cannot operate any automobile since your license will be suspended. 
Proof of Enrollment and Completion
Offenders sentenced for driving under the influence must often provide evidence of attendance at a DUI education program. Proof of enrolment will be submitted to the court by your service provider on the defendant's behalf, so there should be no issues there.  Service providers often issue certificates of completion to participants after they have reached the end of their program.
More DUI Resources
For more information on how to handle a DUI charge or arrest, please feel free to browse our blog articles on California DUI:
DUI Lawyers
If you are facing a DUI charge in California, it is important to hire a competent DUI lawyer. A DUI lawyer can provide you with legal representation and help you understand the charges and potential penalties. They can also help you evaluate the evidence against you and determine the best defense strategy.
Remember, the best way to avoid a DUI charge is to not drive while impaired. If you are going to be drinking or using drugs, plan ahead and arrange for a sober ride home. If you have been charged with a DUI in California, contact our experienced DUI lawyers today.
Need an Attorney? CALL NOW: 310-274-6529
Seppi Esfandi is an Expert Attorney who has over 21 years of practice defending a variety of cases.